-Web video: Ryan Howard Animal Hub Guard Promo
-Food: Pizza. Hot honey with cherry peppers!
-Person on Instagram: @jordyg193

-Travel destination: I'd really like to get back out to Ohio. The spots out there are crazy!
-Riders to ride with: Mikey Almodovar, Dan Conway, Jack Erazmus, Jeff With Glasses, Dan Diehl, Adem Gunaydin, Ben G & all the old heads in CT that still hold it down!
-Car: I drive a 1992 BMW that I can barely fit my bike in but we make it work!
-Movie: interstellar. Makes you think
-Colour: Red but have really been feeling gray/green lately
-Shoes: Converse! Chuck Taylor's. Flat wide feet over here!

-Bike company: animal/Skavenger. Been a fan since day 1.
-BMX contest: Uhhhh gonna he straight up with you I don't know any of them.
-Bike shop: Tony's Bike & Sport in Milford, CT. Tell Mike I sent you!
-Restaurant chain: Popeyes. That spicy chicken sandwich is unmatched.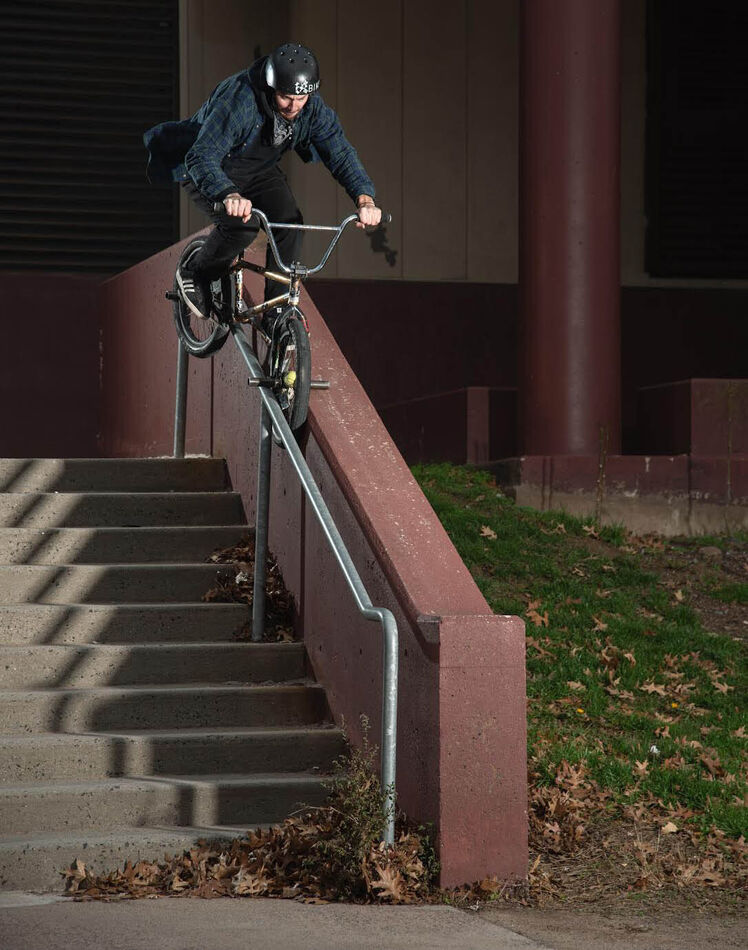 -Clothing company: Dickies, Carhartt and Hanes heavyweight tees
-Phone: Iphone 12? I don't know it's not the newest but it's not the oldest
-Music: Classic rock, metal, hardcore. Lately been really into "Pillars Of Ivory", "Scowl" & "Jivebomb"

-Ramp rider: Gary Young
-Street rider: Jeff Martin. CT STAND UP!
-Dirt rider: John "REMO TRAIL BOSS" Pinho
-Flatland rider: Uhhh Terry Adams? He's the only one I know
-Old school rider: Dave Osato or Jason Enns. Weird nose pick stuff is always great to watch.
-Drink: A CRISP LEMON LIME SELTZER ALWAYS HITS THE SPOT!
-Trick: Has to be a 60/40 or 40/60. Tough to find but they feel good when they work.
-BMX Magazine: Nothing beats an old school RideBMX mag. I like the vibe of the new silent mag too!
-BMX MC: Catfish? He's the only one right?
-Video game: Guitar Hero 2 on a PS2 with the maroon guitar. If anyone has one let me know!

-BMX photographer: Sorry Jeff Z but gotta go with Rob Dolecki on this one! Hahaha
-BMX Filmer: BOB FUCKIN' SCERBO!
-Website: Dig. They hold it down!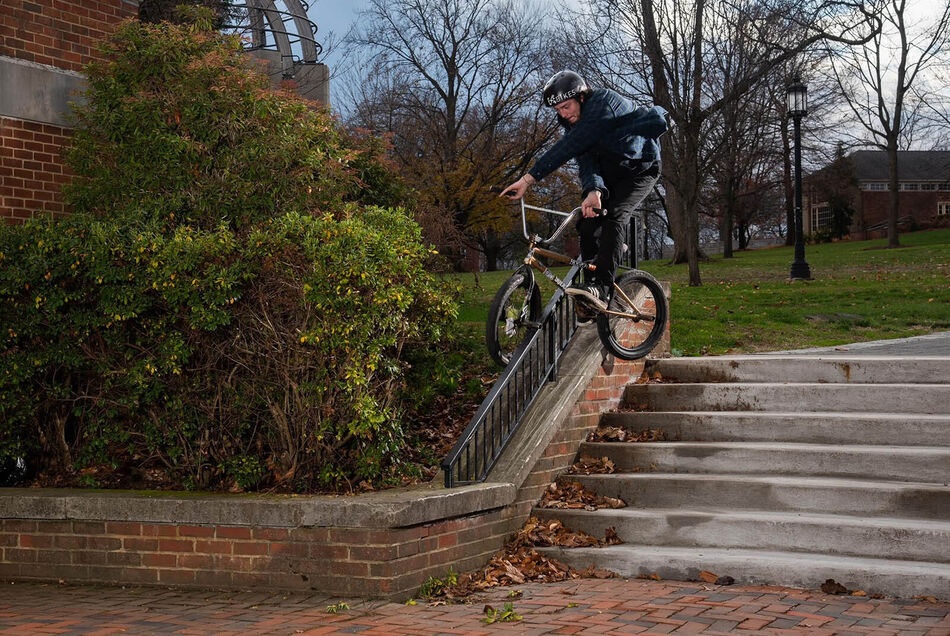 -Girl: AH MAN! This shit is complicated right now hahha. Girls are always tough!
-Sport besides BMX: I'm really into drifting if you consider that a sport but it's kinda similar to BMX. You find a "spot" do it and get that similar adrenalin rush from it so it's pretty damn cool!
-Party: Zero. Gave all that shit up! Sober and have never felt better. Best choice I've made in life so far!


Last words: Thank you for the chance to hear my opinions. Do whatever you want how you want when you want. That's what BMX is.. that's why it's called freestyle. Peace from the east ~Jordy

Pics by Zach Thomas Honahan (ZTH Photo)