The FAT favorites list:
-Spot to ride: The "sbaby ramp". There is a mini ramp about 20 minutes north of Muncie at my good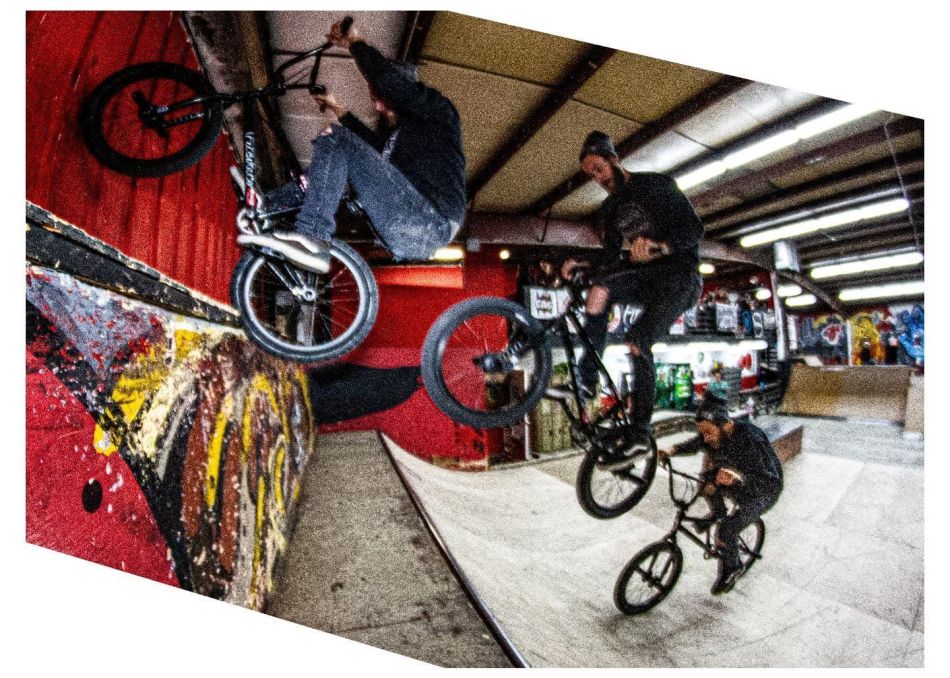 friend Andy Carvel's house. I ride there a lot when it's warm and it's honestly one of my favorite places on earth. Hoping to get some ratty jams going on there this year!
-BMX video: Road Fools. Specifically 15, but I keep them all on a continuous loop playing next to my computer.
-Website: FATBMX.com possibly? Haha I don't spend too much time on specific websites these days, but I feel that 23mag.com deserves a mention here. I've always felt a need for a university style BMX history textbook and 23mag is about as close as I have.
-Web video: A lot of ridiculously good web video's come out every year, and I find it hard to keep up with most of the time, but Dennis Enarson's Right Here stuck with me.
-Food: Big' ole steak… BIG' ole steak.
-Twitter to follow: Never really been on Twitter. I remember some BMXers being on Twitter in the earlier days of the app, but I never felt like there was really a "BMX twitter" community. Maybe I'm wrong and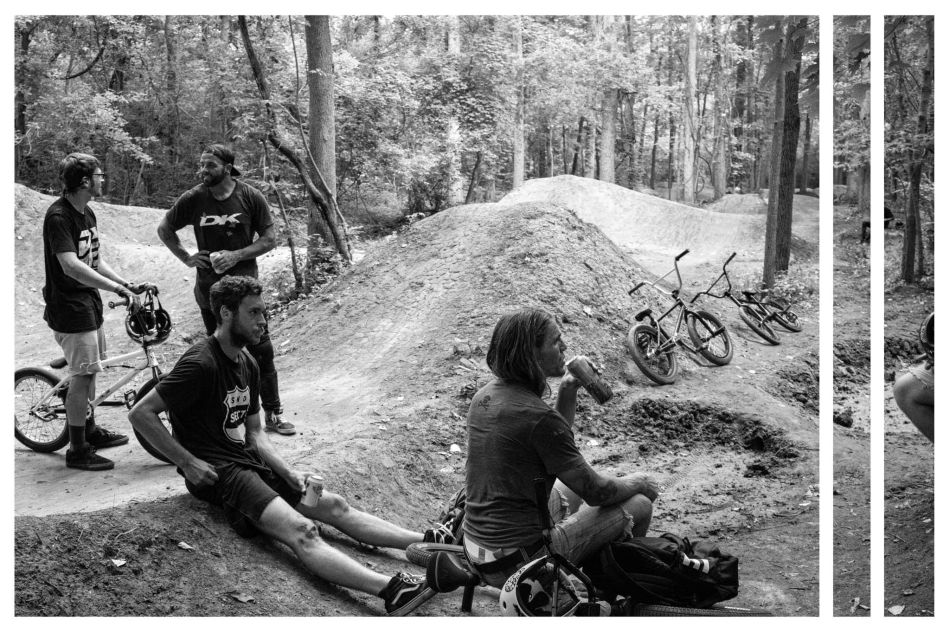 I'm missing out on some amazing BMX banter, but If there's no BMX then I don't want it.
-Person on Instagram: @early2000sbmx is someone who is really doing the BMX world a service. Also really enjoy the shitposts from @shitsonian. I'm not sure who Ian is though.
-Travel destination: Jams. Anywhere, anytime. I really enjoy just typing in an address from a flier, showing up, and not knowing anyone. I always leave feeling like I've discovered a new part of the scene that was previously unknown to me. It's a really natural way to see my little "BMX world" grow, and it's always super motivating.
-Riders to ride with: Honestly everyone, for the reason I explained in the last answer, but to be more specific:
Andy Carvel from the ramp I mentioned earlier. We ride super similar. We always push each other and have a good time. Everyone from the Indianapolis scene this year has formed what is essentially a large family and I really love that. I should show some love to Brian "Bubblegum" Lutter. He traveled with me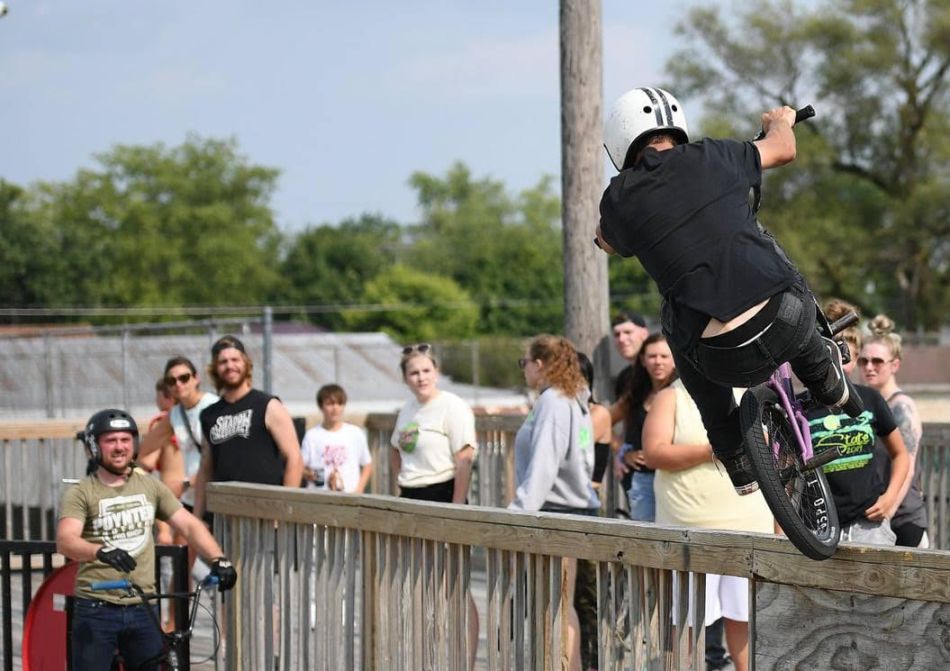 a lot this year, and is down for basically anything. He gets in the car and is ok with pretty much wherever we end up. Along with bubble gum is everyone from the Ft. Wayne Scene, New and Old. From Josh "Wombat" Orr to Charles "CD" Allen I have a lot of tremendous friends in Ft. Wayne that I think the world of. I missed a lot of people in this section, but the point is I am super grateful to be able to ride with all the amazing people that I do.
-Car: I recently bought a Chevy HHR from Karl Poynter. He's a good friend, has been my "Local Pro" for a long time, and it's cool to see a car "live a life" of BMX. Since buying it I've put it through about 5 oil changes and at least 10 different state lines. It's been super dependable, and I'm sure it will have a hell of a story by the time I'm done with it. But dream car would be some sort of driftmissle shitbox once I have the time and money. I'm not a fancy man; I just like to have fun.
-Movie: Rad. That was an easy one.
-Color: Purple
-Shoes: Duffs. I really miss Duffs.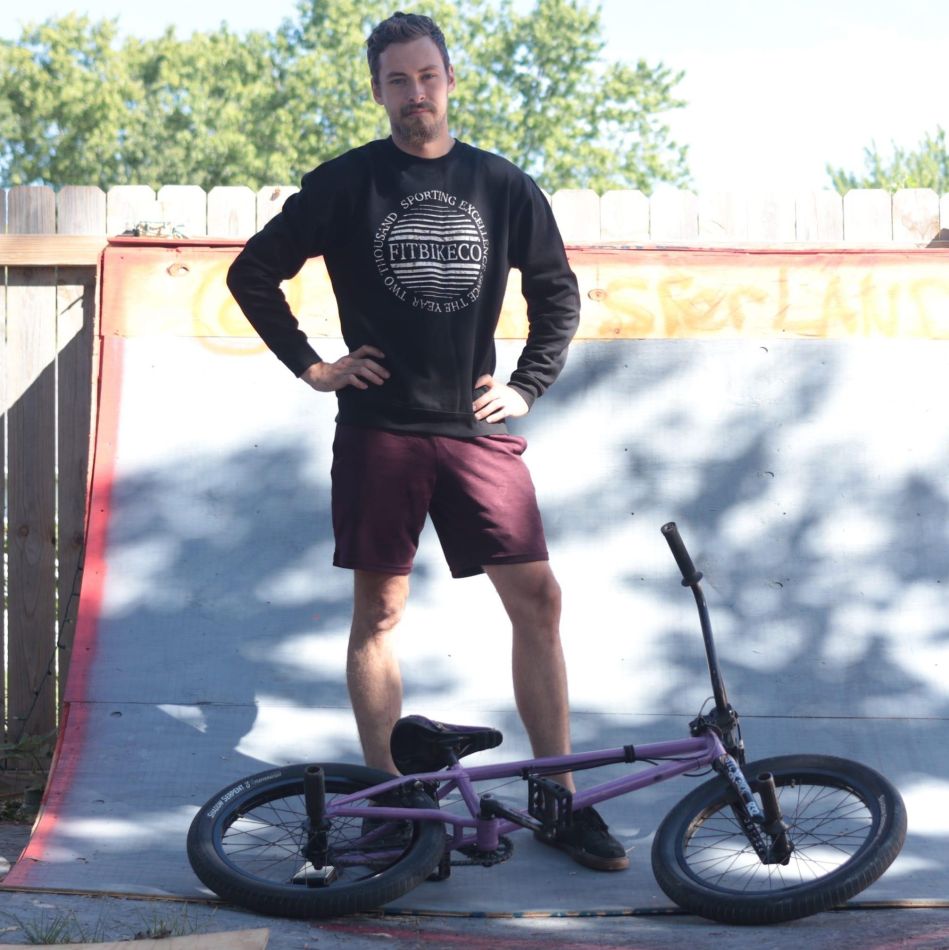 -Bike company: I'm pretty Die hard S&M, but good friends Trevor Watring and Dustin Reese have a new bike company popping up here in the Midwest called Tech Bike Co. So my loyalty may have to lie closer to home in the near future once their frames hit the market.
-BMX contest: I really want to go to Battle of Hastings. That contest looks electric.
-Bike shop: Poynter Bro's! #pblocals
-Restaurant chain: I'm a Steak N' Shake die hard, and I see the horrid service as a selling point.
-Clothing company: Little Devil Brand. I just got the tattoo, and I'm stoked on it.
-Phone: I'm a carpenter by trade and I have a galaxy note that I use daily.
-Music: Alex Rubio called me an emo rat one time.
-Ramp rider: Matt Sparks *Disclaimer* I have too many favorite riders to answer any of these and feel alright with myself, so when reading these just know that I would go on for hours arguing with myself for each category.
-Street rider: Zach Gerber
-Dirt rider: Mike Aitken
-Flatland rider: Bill Nitschke

-Old school rider: I feel unqualified to answer this question. Everyone that seems "old school" to me is probably more accurately early Mid-School. So I'll cop out and say Bob Haro, because I met him at a race once in Indy. He walked by later that day and remembered my name. He said "Good luck, Noah" while I was sitting in staging and it made me seem like a hard ass to the 7 other 13 year olds in my moto. I took perfects that weekend haha.
-Drink: Beer. Lots of it. I'm Still trying to get twisted Tea to sponsor me and start a BMX team, but they stopped taking my calls.
-Trick: Fufanu. Another easy one.
-BMX Magazine: Heavy Pedals!
-BMX MC: Rich Hoppe!
-Video game: I feel obligated to say Dave Mirra Freestyle BMX 2, but the only game I honestly play is CS:GO in the rare chance that I have free time.
-BMX photographer: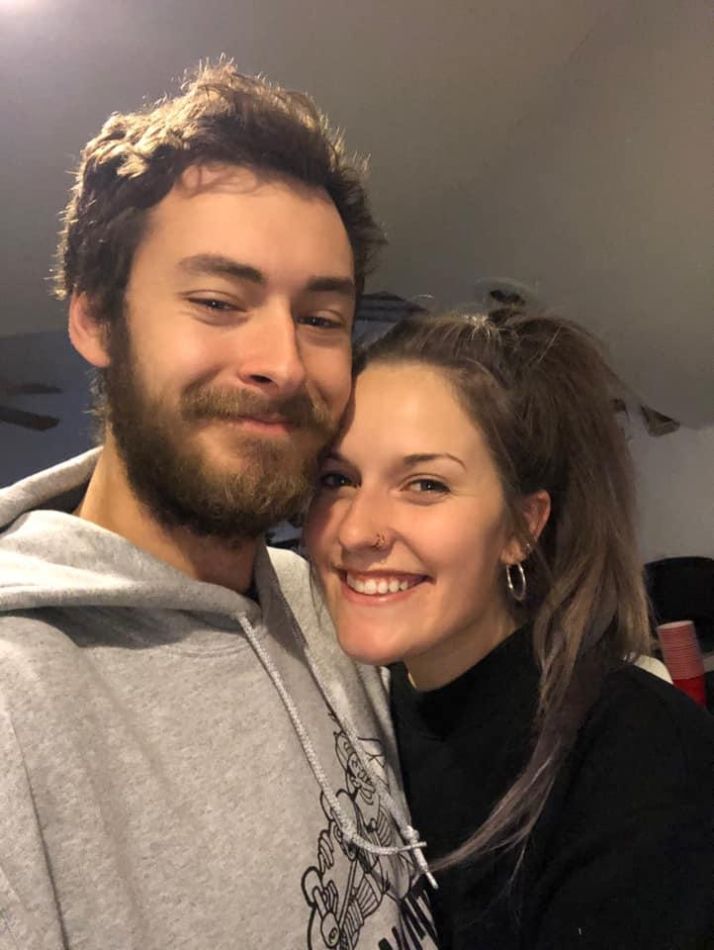 Hanna Stevens deserves a shout out here. She's part of the Indianapolis BMX "family" I mentioned earlier, and throughout 2021 she took some tremendous photos of the goings-on in the Midwest Scene. Some of those photos mean a lot to me, and you'll be able to see a few as I plan to send them in with this Interview.
-BMX Filmer: Stew friggin Johnson. Stew filmed the video's that made me into the person that I am. He's also originally from very close to where I'm from, so I have a huge admiration for that man and the things he's filmed. Basically I just wanna be like Stew, haha.
-Girl: Definitely want to take this time to say Thank You to the girlfriend, Bri Hunt. She's been doing a lot of work on "The Scene's Not Dead" with me, and she's pretty damn kick ass. She puts up with a lot of my shenanigans, which might not seem that hard to some, but I'm sure it is when you live with said shenanigans.
-Sport besides BMX: Maybe Beer Pong? My younger brother is a Semi-Professional Pool player at the age of 15. Besides being a bit of a bellend sometimes he's a really good kid, and an incredible pool player. I hope he doesn't read this because I would say he's by far a better pool player, than I am a bike rider.
-Party: "Noah is the party." –Fabio B.Cheeks