-Spot: Orcas Island, WA skatepark or McCall, ID skatepark are some favorites that come to mind, but I love riding anything really (rarely dirt though cause it makes me nervous)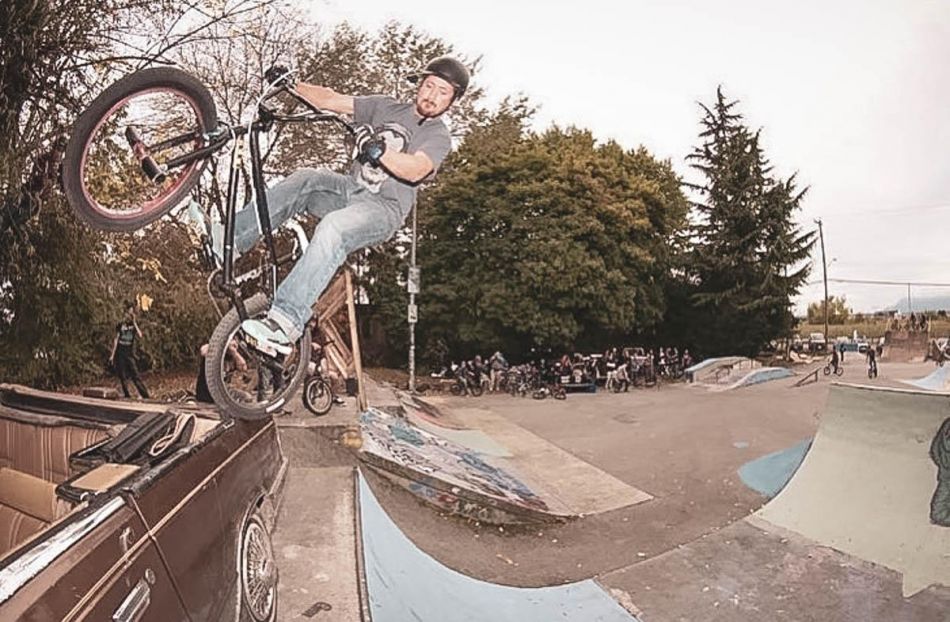 -BMX video: Head First, Mad Mat, Style Cats, Drop the Hammer, Pull Back or Die, and American Muscle
-Website: Redfin, Snakebite, and xvideos
-Web video: Dennis Enerson's Right Here or anything by Tom Justice

-Twitter: I have somehow dodged that app
-Person on Instagram: Brad Simms, Cory Walsh, Arik Elstran, Murray Loubser, Gary Young, and Alex Hiam
-Food: Thai

-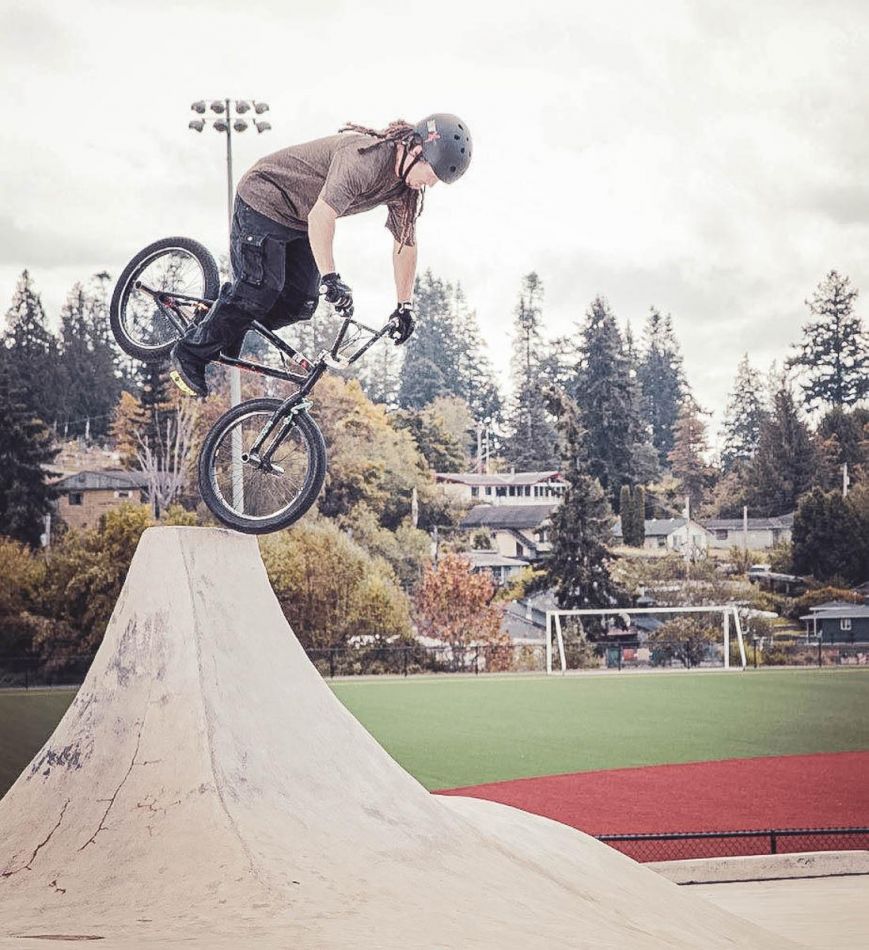 Travel destination: I have always wanted to go to Australia for an extensive visit but have never been there. My favorite countries that I have visited has got to be between Chile, Holland, or Portugal.
-Riders to ride with: James Van deKamp, Scotty Scamehorn, and people with fun personalities that like to smoke trees
-Car: The new electric Mustang Mach-E is awesome! I have test driven it a few times and talked myself out of buying it because of the price.
-Movie: This is going to be long (i I am a movie lover): The Fall, The Shawshank Redemption, Nacho Libre, The Fifth Element, Wall-E, Life of Pi, Jumanji, Fight Club, Forest Gump, Back to the Future, Back to the Future 3, and Children of Men
-Color: Blue
-Shoes: I'm impartial to any specific brands. I generally look for mid to high top basketball sneakers that are affordable and have a good, flat bottom containing a pattern that would work well on pedals.
-Bike company: I am also not picky there as long as it's moderately priced and known for quality.
-Clothing company: Sale rack guy
-Phone: iPhone
-BMX contest: The best contest memory I have is 2003 Vancouver Metro Jam. I did ok, the course was rad and so was the format. Generally I didn't shine at contests, got too nervous and wouldn't practice enough due to that.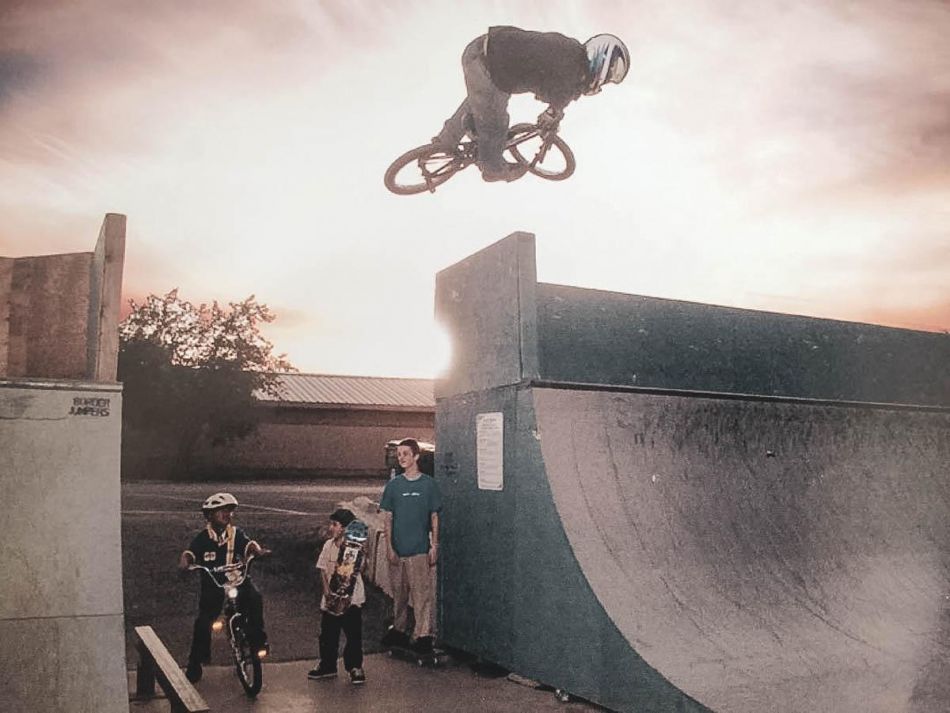 -Bike shop: Marysville Bike Shop
-Restaurant chain: Taco Time
-Music: Beck, Beastie Boys, Black Sabbath (I only listen to bands starting with the letter B)?
-Ramp rider: Dennis Enarson and Cory Walsh
-Dirt rider: James Van deKamp, Kevin Peraza, and Midget Corey
-Street rider: Dennis Enarson
-Flatlander: Paul Osika
-Old school rider: Jay Miron, Krt Schmidt, and; is Dave Osato old school now?
-Drink: Coffee
-Trick: toothpicks, nosepicks, and flairs (weird combo)?
-BMX magazine: Dig
-BMX MC: Grotbags!
-Video game: Sonic the Hedgehog 2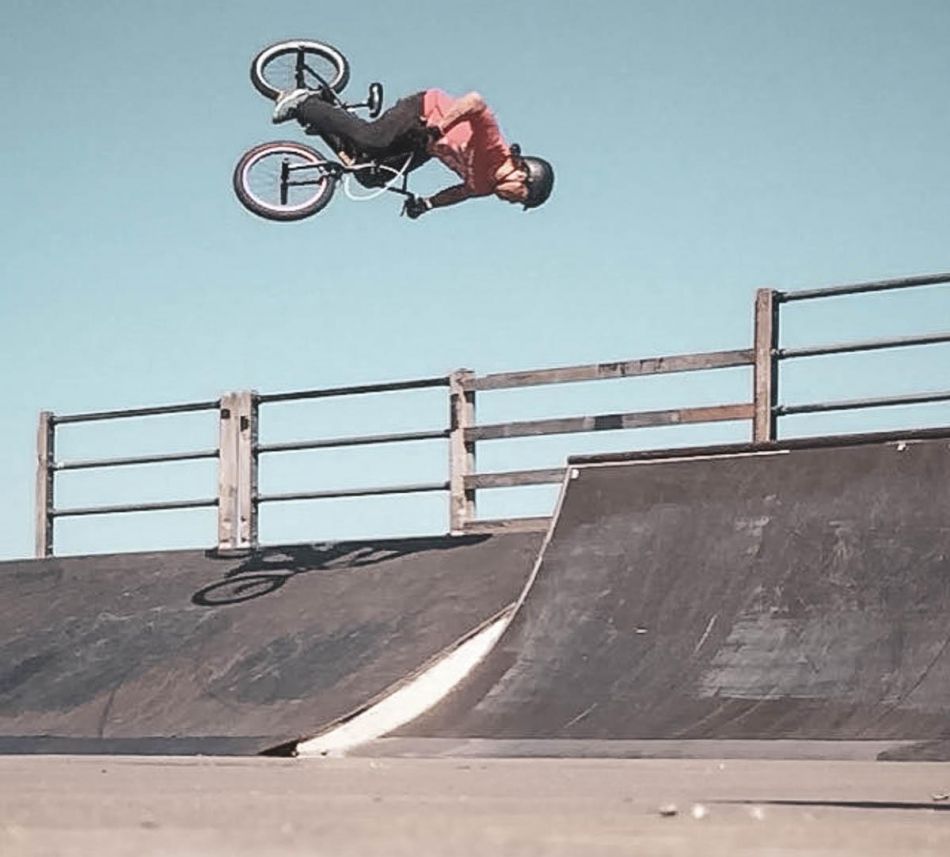 -BMX photographer: Gutstains, Mark Losey, and Jared Souney
-BMX filmer: Rich Forne
-Girl: My daughter Lyric
-Sport besides BMX: Snowboarding
-Party: Yes please!

Pics:
-The car fufanu was Kevin McArther
-The nosepick over the skinny spine was shot by: Juan Ogaz
-Both the sunset switch air x-up and the flip sequence was shot by: Our local newspaper guy Jack Kitner