-Web video: The internet should be for learning. YouTube Plato, Hegel, Heidegger, or Deloria Jr.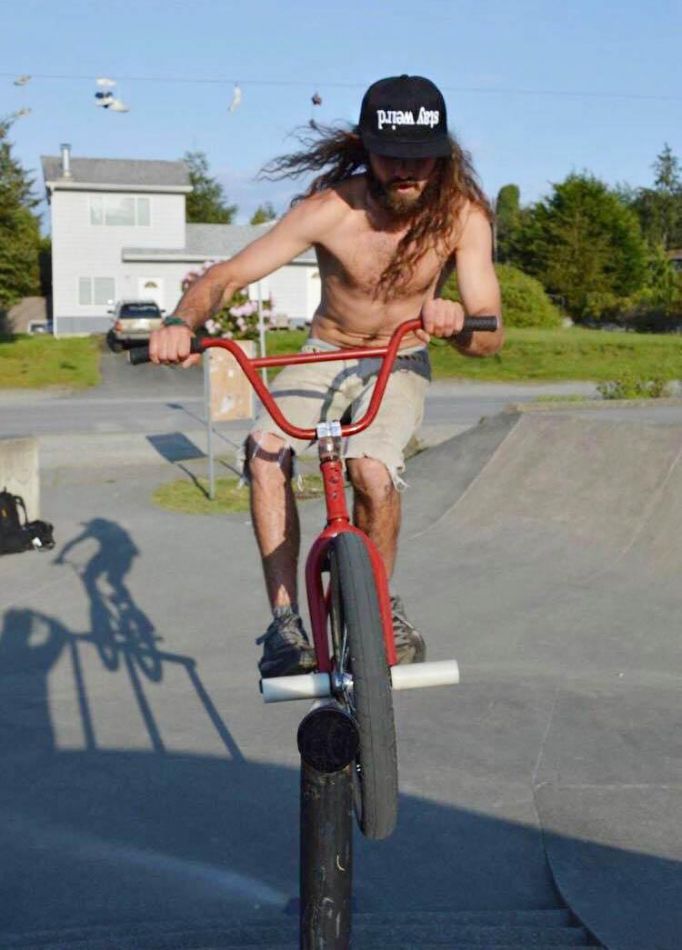 -Food: Spaghetti.
-Twitter to follow: Currently no handle.
-Person on Instagram: @mbespaliy Max Bespaliy is dialed.
-Travel destination: My homebase, the Kootenays or Northern British Columbia, Canada.
-Riders to ride with: The most formative rider is Amos Franke, the INDAH ST. crew who I am stacking with now and of course, the Weird & Revered riders.

-Car: My girls' car, '84 Nissan/Datsun 300zx twin turbo.
-Movie: Donnie Darko.
-Colour: Red.
-Shoes: The ones that have a good soul.
-Bike company: System BMX. Support local.
-BMX contest: Street Justice or the METRO jam. R.I.P. to both.
-Bike shop: TRANSITION BMX used to be the one stop shop in YEG.

-Restaurant chain: Support local.
-Clothing company: Kootenay Life.
-Phone: I have not had an active phone plan for a decade. Can't take the material possessions with you.
-Music: Drum and bass to wake you up, hip hop to ride the wave, metal to speed you up and chill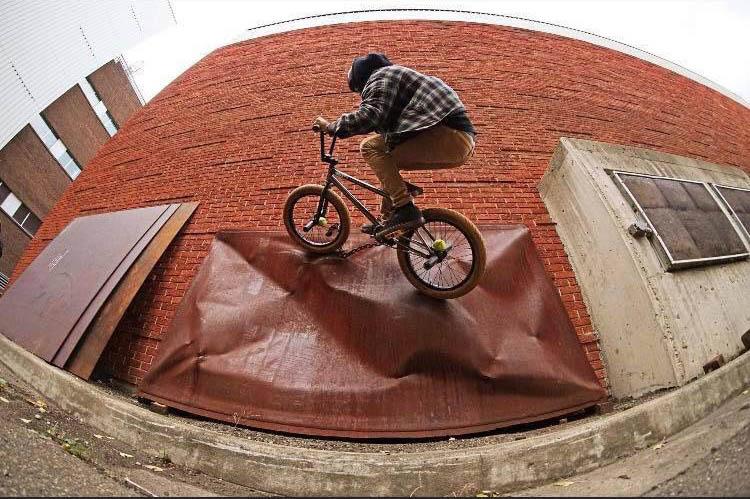 electronic for some vibes.

-Ramp rider: Joe Weidman.
-Street rider: Jordan Hango.
-Dirt rider: Teddi Bambrick, all around most underrated rider.
-Flatland rider: Percy Marshall.
-Old school rider: Trucker Dan and Brian Sveinson.

-Drink: Our Koots OOK (homebrew in Gitxsan).
-Trick: Tuck no hander.
-BMX Magazine: RIDE BMX.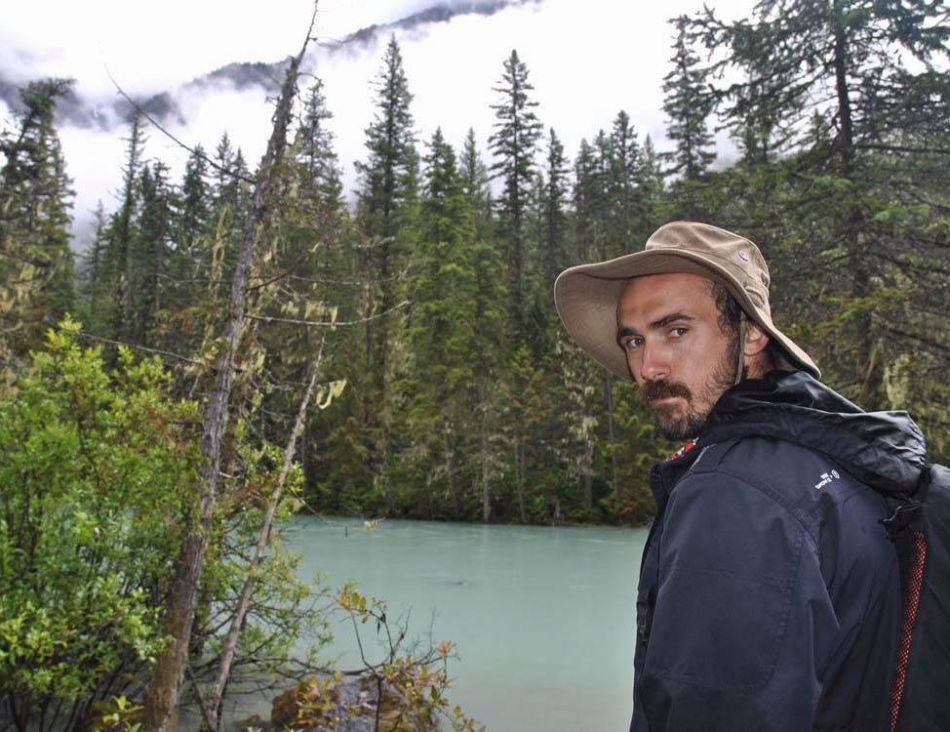 -Website: digbmx.
-BMX MC: Catfish.
-Video game: Dave Mirra Freestyle BMX.
-BMX photographer: Chase Davidson.
-BMX Filmer: Justin Schwanke.
-Girl: The love of my life, my Gitxsan Fireweed Matriarch, Carrie Lynn B.
-Sport besides BMX: Snowboarding, kayaking, hiking, camping and gardening.
-Party: F@ck yo house. Shoutout, Dave Laliberte.