utilizing speed and power to demonstrate expert bike control, and land difficult maneuvers and unexpected lines. Commanding the lead in prelims, it's no surprise Enarson prevailed in the finals.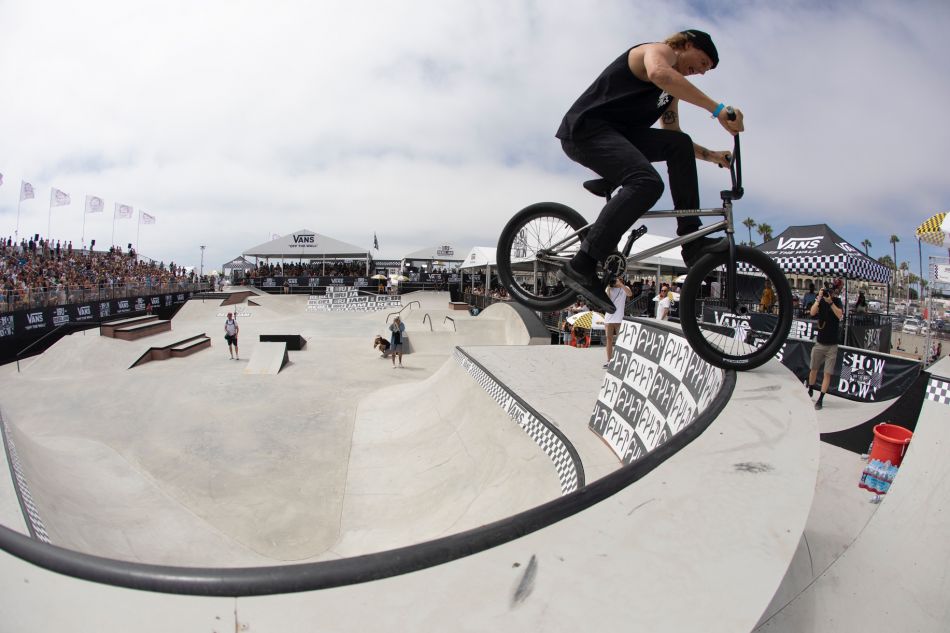 Joining Enarson on the podium is the ever-diverse Boyd Hilder in 2nd, landing huge airs and backflips to please the crowds, while Garrett Reynolds' clean consistency and technical style earned him 3rd.
In the women's division, Perris Benegas was the field outlier, impressing the judges with big airs, clean feeble grinds, and connecting runs like a pro. Benegas completed a notable peg grind over the rainbow rail, sealing the deal for her victory. Joining Benegas on the podium, Angie Marino in 2nd and Natasha Wetzel in 3rd, who each illustrated their own creativity and style in the first-ever women's event in Rebel Jam competition history.
For a dramatic finale, winners of the Best Trick navigated the custom-designed Cult wall obstacle, demonstrating a clinic of some of the most difficult and creative tricks in BMX. See below for the full results and watch the full replay and VansUSOpenofSurfing.com.
MEN'S PODIUM
1st – Dennis Enarson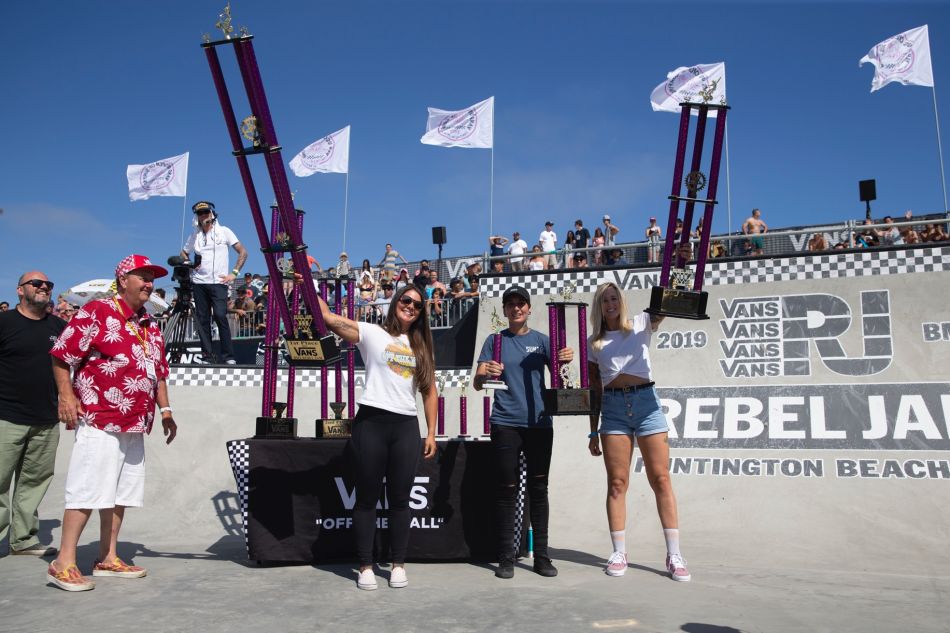 2nd – Boyd Hilder
3rd – Garrett Reynolds
Style Award: Kevin Kalkoff
Most Creative Award: Reed Stark
Hard Trick Award: Boyd Hilder
Independent Best Trick Honors:
Broc Raiford, 180° bar spin to front crank
Garrett Reynolds, rail ride to 180° opposite down tail whip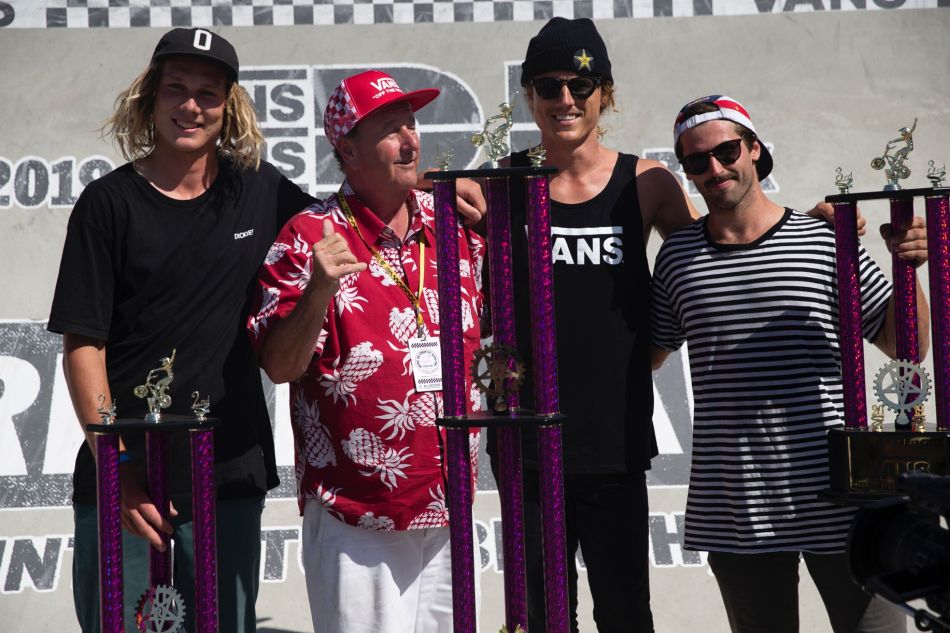 Devon Smillie, Alley oop to fakie wallride 540°out
WOMEN'S PODIUM
1st – Perris Benegas
2nd – Angie Marino
3rd - Natasha Wetzel
Women's Best Trick: Natasha Wetzel, feeble grind fast plant 360
With nearly fifteen years of consecutive BMX competition history in tow, Vans was thrilled to bring the prolific Rebel Jam BMX contest to America for the first time, to showcase its world-class field of talented BMX street riders. Unlike any other traditional contest format, the Vans Rebel Jam philosophy supports fun, creativity and innovation, integrating custom-designed obstacles and tailored course elements inspired by the sport's storied history and the unique style and approach of each BMX specialty, from Dirt and Park, to Street style riding.