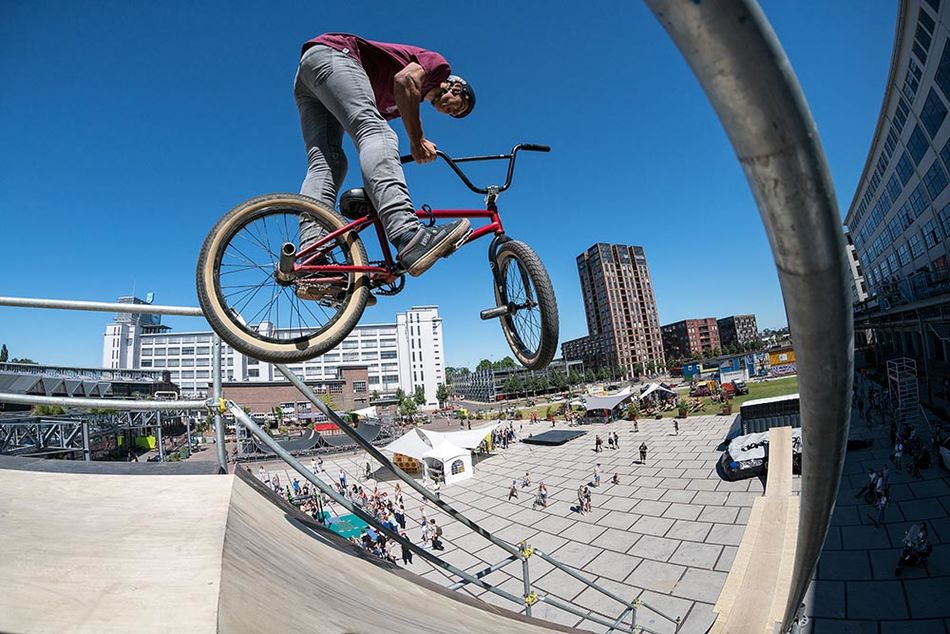 The riding took place on Sunday after the 040 BMX Invitational at Ketelhuisplein and with €250 available for the Best Trick Contest the riders sure did send it from time to time. Bouncing off the landing still isn't the safest, but looping out on a double flip isn't as painfull here as on a concrete landing. No pain, no gain. Niels van Maaren took it a step further by doing a hop-barspin into the 8 meter high roll-in. Just imagine missing your bars up there on that hill! Shaun Gornall tried several tailwhip cashrolls until he broke his leg.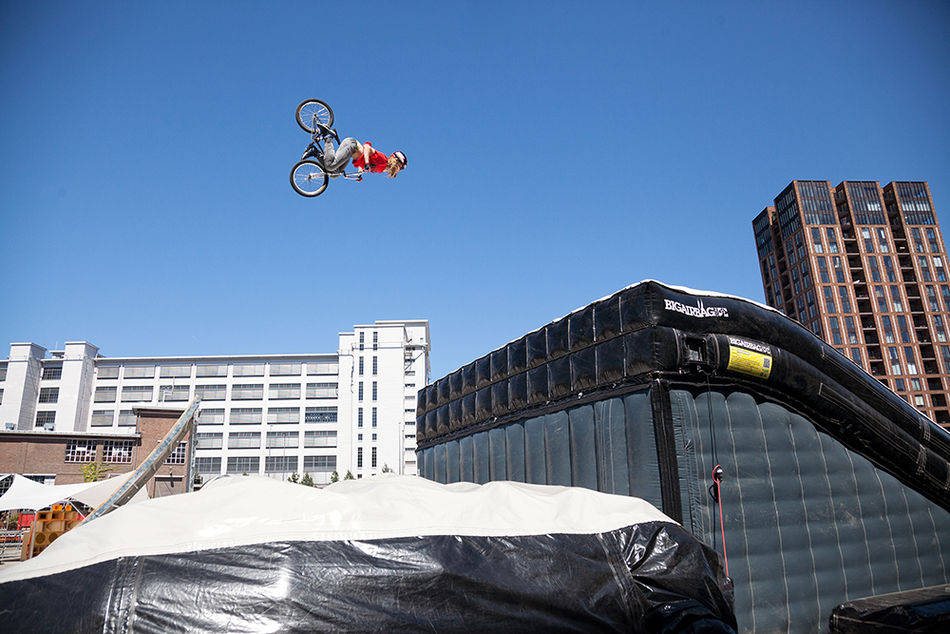 Headwind threw off Daniel Wedemeijer in the beginning but he made the corked 720 (?) stick in the end. Tom van den Bogaard bounced on the landing more than once as did padless Paul Thoelen. In the end the riders themselves picked a winner and it was Erik van de Wardt who went home with the €250 for his lawndart frontflip that he had just learnt that afternoon.

The 040BMXPARK Big Air Bag was unplugged, rolled up, and stored. All 800 kgs of it. The Emoves weekend had come to an end. Enjoy the pics by Aaron Zwaal and don't forget to send it!
Pics by Aaron Zwaal