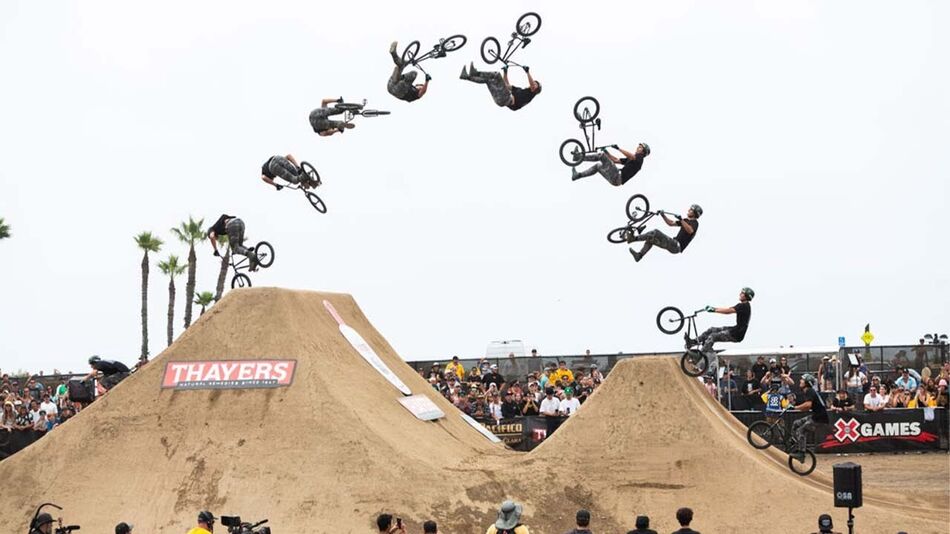 BMX Dirt: Monster Army's Brady Baker Clinches Gold Medal as a Rookie in X Games Debut
The highly anticipated BMX Dirt final challenged riders with a complex course composed of four jumps. The eight qualified finalists each received three runs to post the highest-scoring routine across the gaps ranging from 17 to 25 feet in size.
Heading into the final, 20-year-old Monster Army rider Brady Baker from Toms River, New Jersey, emerged from the grueling elimination round as the top qualifier. But as the finals heated up with more riders posting perfect runs, the X Games rookie found himself bumped to third place right before his final attempt of the day.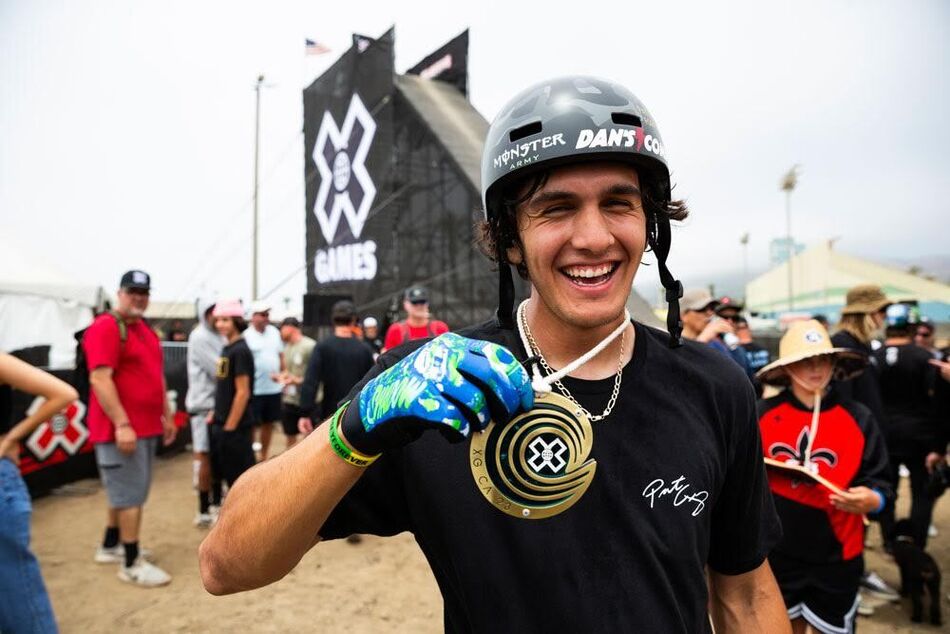 Rising to the challenge, Baker pulled out a show-stopping last run of the contest to claim the win: Putting together a triple tailwhip backflip, barspin cashroll, truck driver while spinning the bars the long way, and cash roll downwhip on the last hit earned Baker 93.00 points and the gold medal in his X Games debut.
"This is an unreal moment. I've been working for this for so long and to be on my first X Games and get it done… it's unreal. This has been my lifelong goal getting an X Games gold medal, so to have this around my neck right now is insane!" said Baker upon winning BMX Dirt gold at X Games California 2023. "Shoutout to the Monster family for all the support and taking me to all these events that qualified me for X Games. Without them, I wouldn't be able to be here and get this gold medal, so I'm super grateful."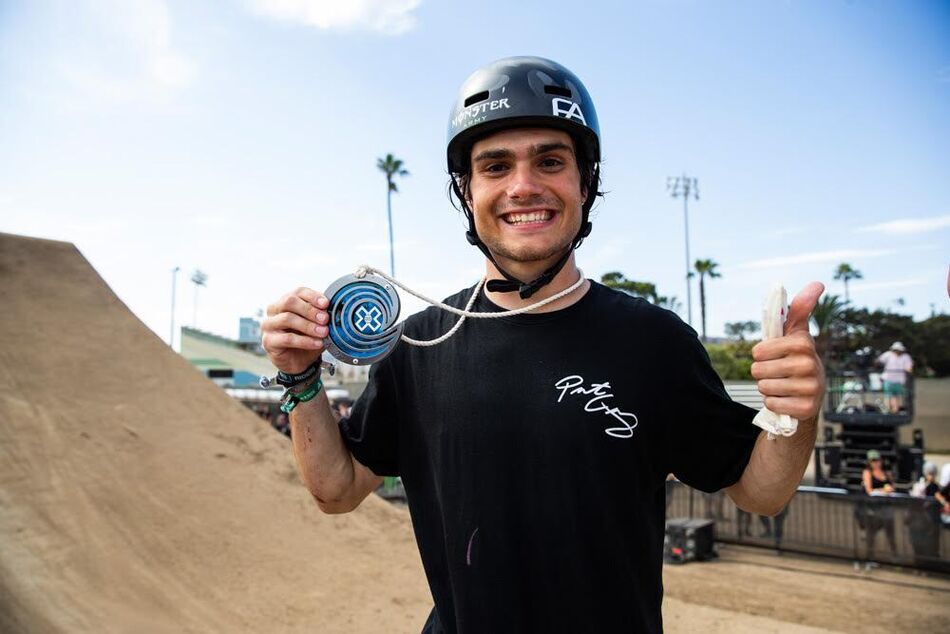 Saturday's BMX Dirt gold marks Baker's first X Games medal. He will also compete in BMX Dirt Best Trick and BMX Park Best Trick in Ventura.
BMX Dirt Best Trick: Monster Army's Kaden Stone Claims Silver Medal as Youngest Competitor
For the progressive BMX Dirt Best Trick event, riders received free reign to post their most advanced tricks on any of the four massive jumps on the course. Fueled by the energetic crowd in Ventura, the 35-minute progression saw several never-been-done tricks and groundbreaking aerials added to X Games history.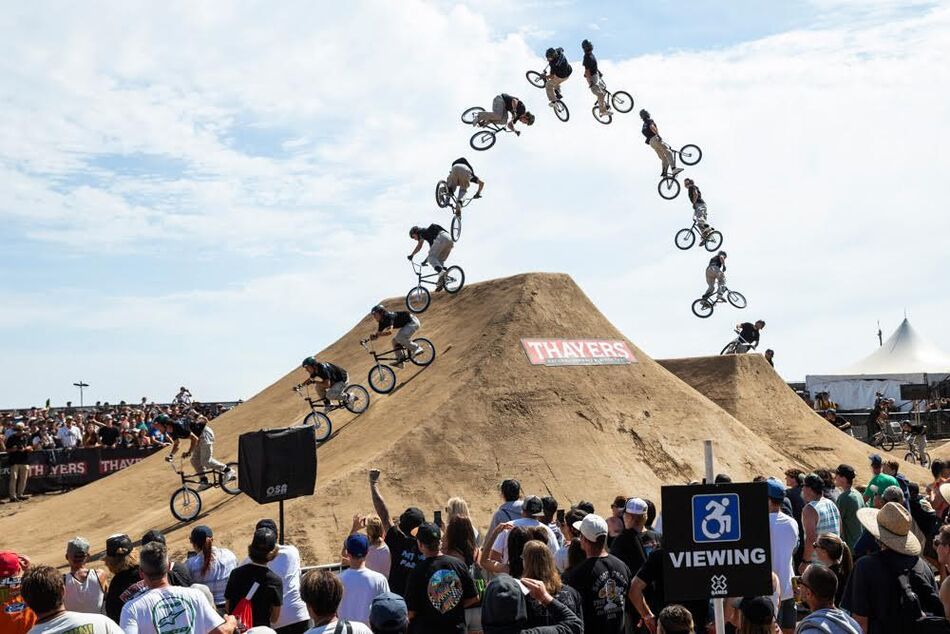 Although dropping as the youngest BMX rider on the X Games California roster, 19-year-old Monster Army Rider Kaden Stone from Corona, California, held his own in a progression session for the books.
On his third attempt, Stone broke into the top three and wrote history by throwing down a never-been-done trick: A massive 1440 rotation over the first jump earned Stone the silver medal.
"I'm feeling amazing, I landed a 720 the other day at Pat's, and he told me to try a 1440 because I over-rotated. So, I came here wanting to do it, and I stomped it for Pat Casey. RIP Pat! Everything is for you!" said Stone upon claiming silver in BMX Dirt Best Trick.
Saturday's BMX Dirt Best Trick silver marks Stone's first X Games medal in his second appearance.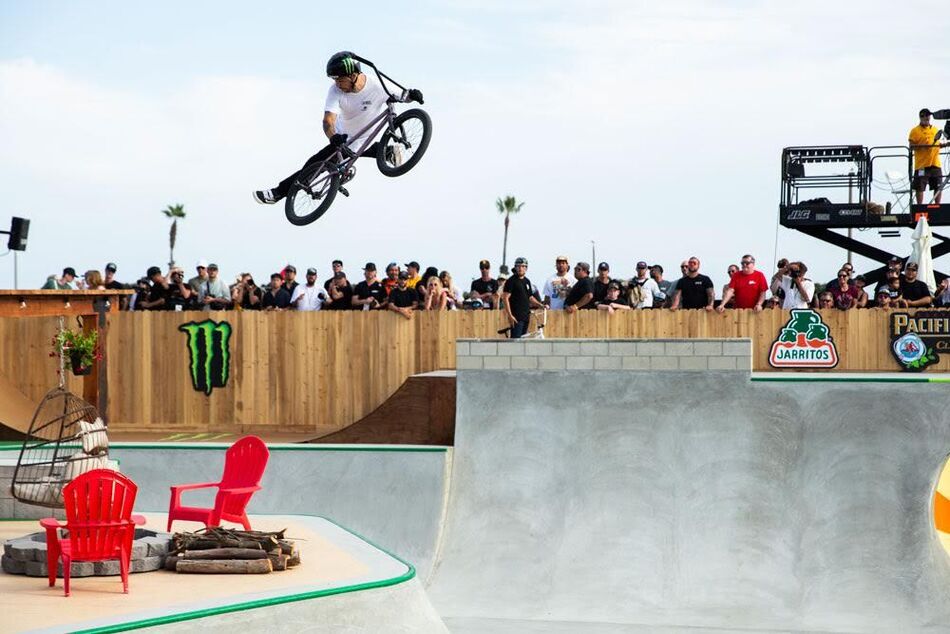 BMX Park: Jose Torres Claims Career-First Gold Medal, Kevin Peraza Brings Home Silver
The stakes were high in the BMX Park contest on Saturday. The twelve qualified riders had to endure a harsh semifinal, cutting the field to only six finalists with a shot at the win. With creative transfers and boundary-pushing runs early in the contest, several high-profile competitors ended up missing the cut into the top six.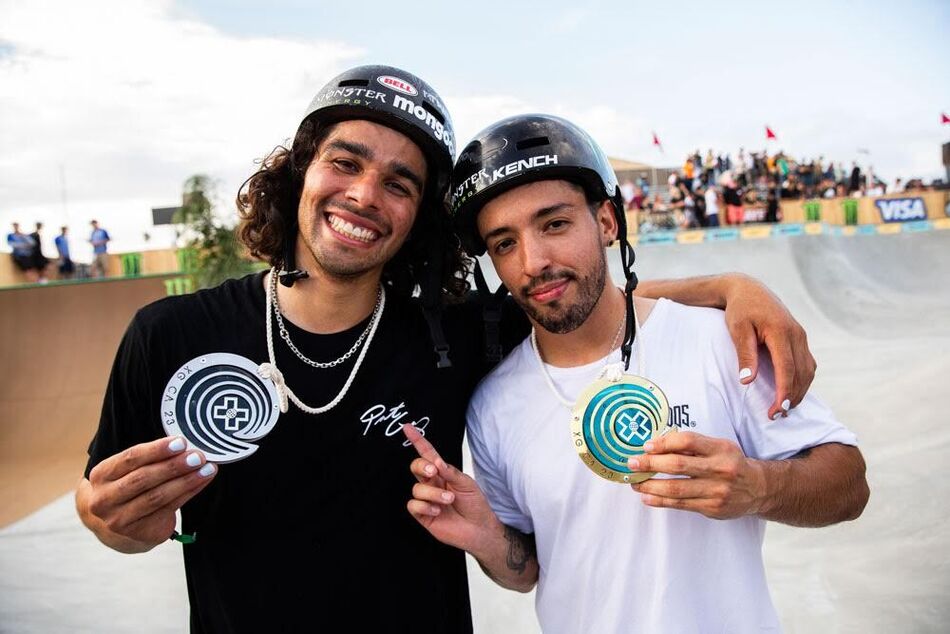 Holding his own in a field of A-listers, 28-year-old Jose Torres from Cordoba, Argentina, remained at the top of the field with runs that combined high amplitude execution and technical difficulty. When final runs rolled around, Torres was sitting in second place behind Monster Energy teammate Kevin Peraza routine but had even bigger things in store for the final attempt.
On the last run of the final, Torres blasted high airs and tech transfers, including tailwhip out of mini ramp onto the roof, barspin drop in the off roof, superman seatgrab, triple tailwhip, 720 whip, flip whip to barspin for 95.33 points and the gold medal.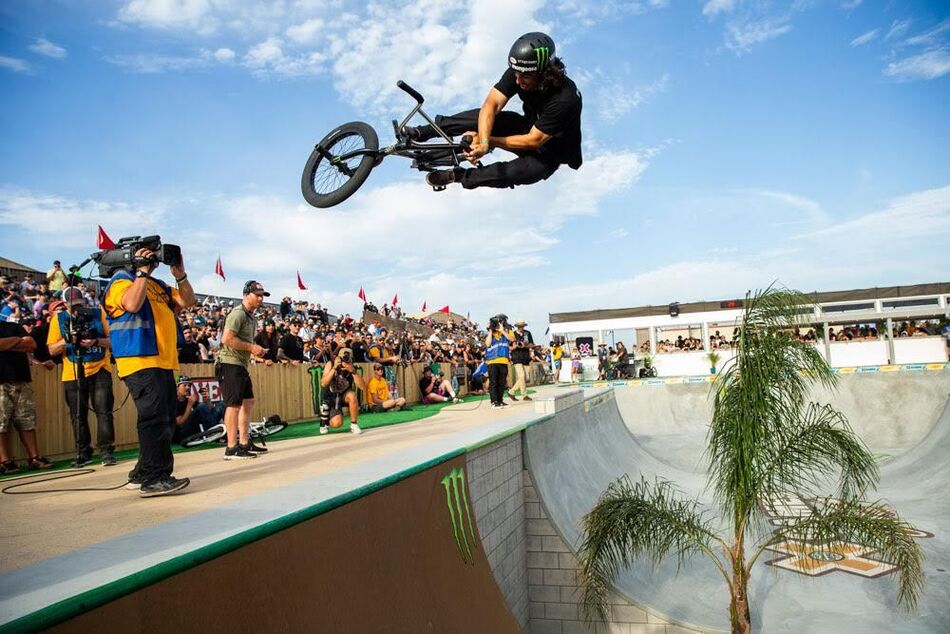 "Thank you so much, I feel so happy. It's difficult believing this, my first gold medal. It's a dream come true. Maybe I need to arrive at my home in Argentina so I can start believing I got this gold medal!" said Torres upon claiming BMX Park gold at X Games California 2023. "Thank you so much, Monster Energy, I'm so happy for this."
Torres now owns two X Games medals (one gold, one bronze).
After being leapfrogged by Torres, Kevin Peraza took home the silver medal with a performance that rocked the crowd in Ventura on the strength of creativity and course usage. In his highest-scoring run,
Peraza popped onto the pergola then to switch tailwhip off, followed by 360 nose manual, nose wheelie 450 on the mini ramp and then tailwhip high to low, 360 downside whip to turndown over the rail, 360 downwhip to look back for 93.33 points and second place.
The gold medal in Friday's BMX Street event raises Peraza's count to seven X Games medals (four gold, two silver, one bronze).
And that wraps up Saturday! Stay tuned for more action from X Games California 2023 on Sunday with competitions in BMX, Skate, and Moto X disciplines inside Ventura County Fairgrounds & Events Center.