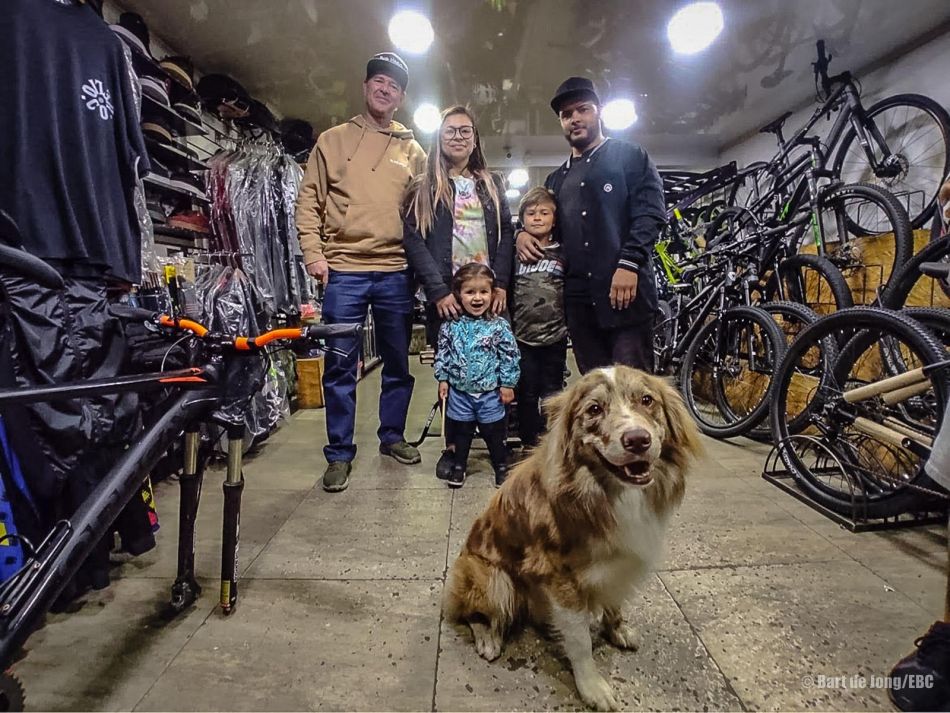 contest. All in all it was an amazing facility that gives positive vibes for that part of the city.

As I had already visited 6 core BMX shops I was curious to see what other BMX shops were around. Unlimited Bike Shop was located right around the corner from another skatepark. A quick visit was done to both. About 12 BMX-ers were having a Game of Bike at the park in the dark. It does get dark around 6pm here and some light helped with the vision even when daylight is gone. The bike shop owner is a good rider himself. Next to BMX he also sells other bikes to make a living running a bike shop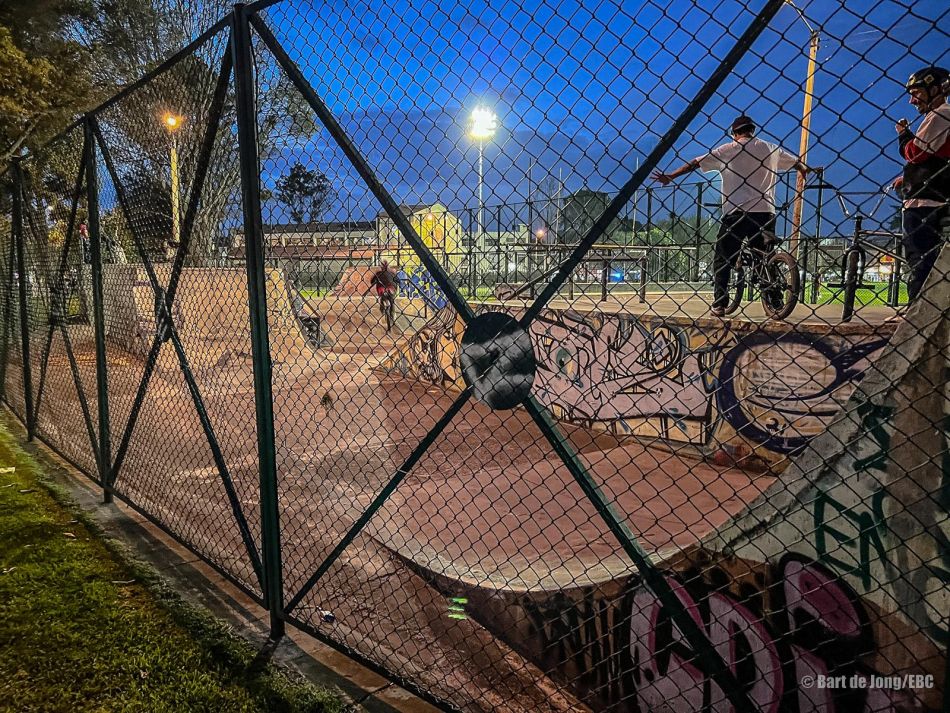 . A traditional snack later we continued to another BMX shop to wrap up the city tour.
Vladimir Bueno runs Nucleo BMX shop, another core freestyle shop in Bogota. A well organized shop with good displays and a big footwear section. In fact, Vladimir owns his own BMX Shoe brand too called Nucleo. Made in Bogotá. It makes the city even bigger on the BMX map in my book. 3 BMX shoe companies, 10 core BMX shops, multiple skateparks, a killer flatland spot, keep that in mind if you want to organize a BMX trip with your team/friends.

BdJ