As a kid, were you into drawing?
Anthony Bucardo: Yes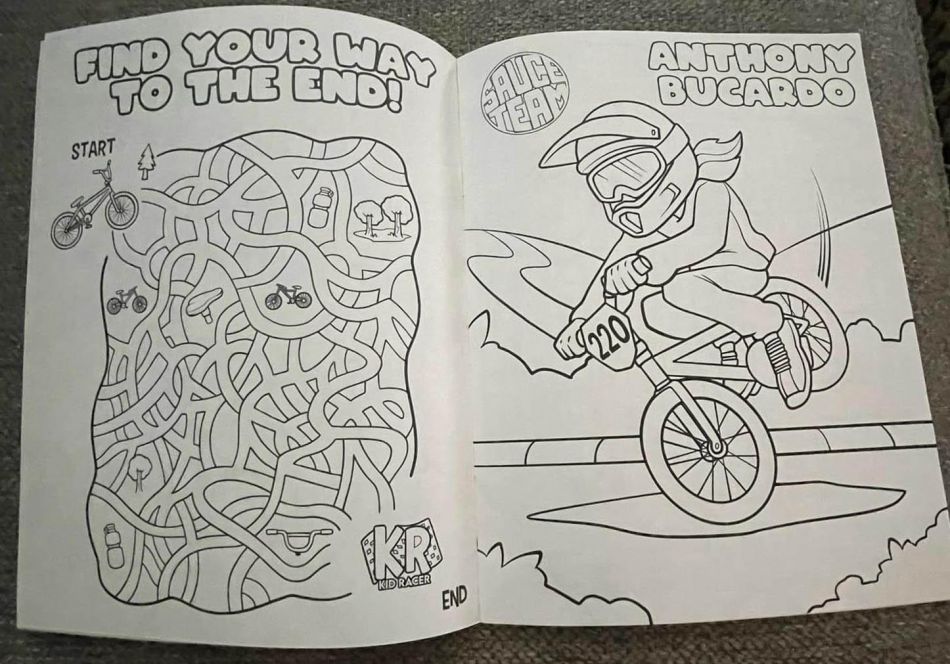 Did you help out with any of the illustrations?
Anthony Bucardo: Just my cartoons I had made and signature, he got the illustrations done.
The book has been around for a little bit. Have kids contacted you showing the finished result?
Anthony Bucardo: I haven't got a picture of the final result yet, after I bring a big stack to the USABMX Grands and sell more I'll do a challenge after Grands for a best one done.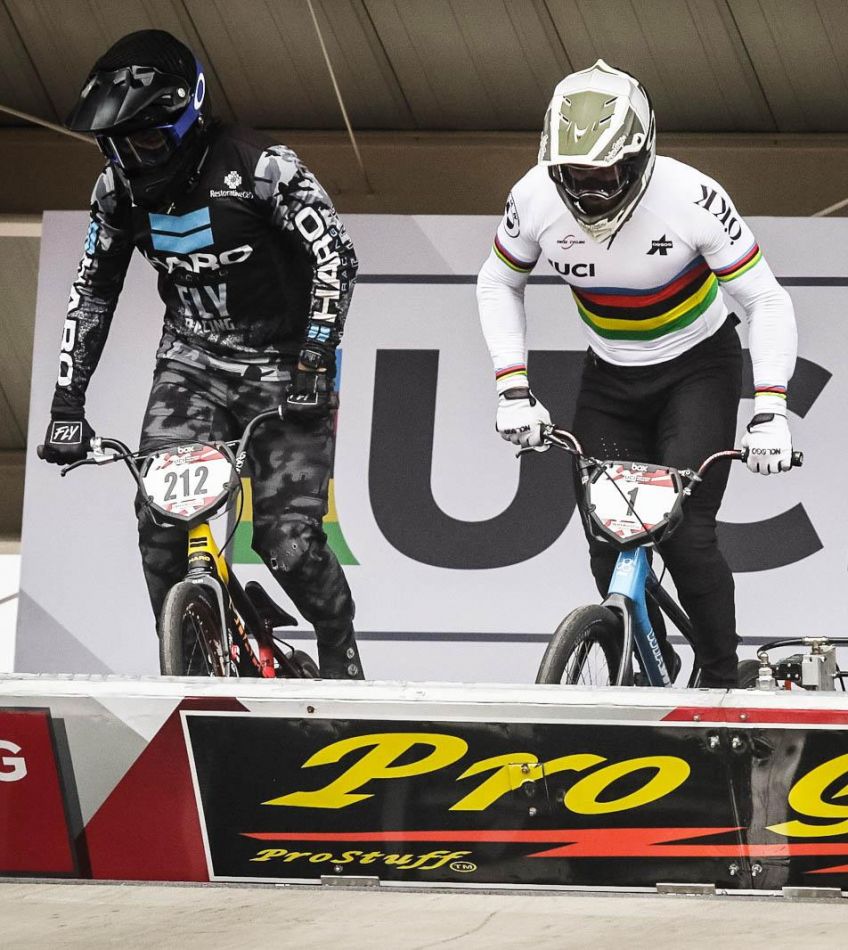 What do you want people to learn from it?
Anthony Bucardo: I just want people to know BMX can be fun, and just learn about the scenarios that are in the book because it will help with racing.
Have you always been into art? Who are some of your favourite artists?
Anthony Bucardo: I've been into art but I wouldn't say I have a fursure favorite artist.
Is the colouring book an existing concept that is also used for other sports?
Anthony Bucardo: Yeah I think a few, a lot of sports have different fan bases, but as for BMX racing ours is mostly kid based so a coloring book is good.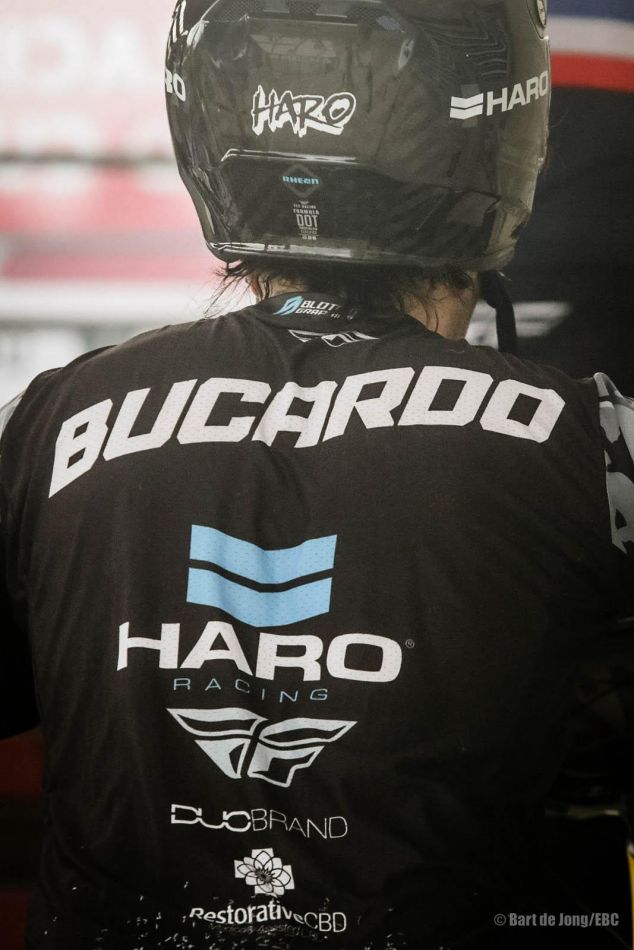 Do you have a feeling it gets people into BMX or is it for BMX-ers specifically?
Anthony Bucardo: It can for sure, depends if you're just wanted to color or color it because you want to see and learn about BMX. Either way I think it would give you an itch to see what's it about.
Have schools contacted you for copies?
Anthony Bucardo: Not yet, I plan on getting it more advertised and get more bigger than it is.
Do you have any plans for another book?
Anthony Bucardo: I definitely do, I want to do different ones. Also want to write an actual book about my life and some other stuff someday.
Do you always bring a couple of books with you to the races or where can people find it?
Anthony Bucardo: Now I will after Grands! For now you can order from me or Kid Racer BMX on Instagram!
Thanks to: Anthony Brown, Haro, Fly, Tangent, Restorative cbd.