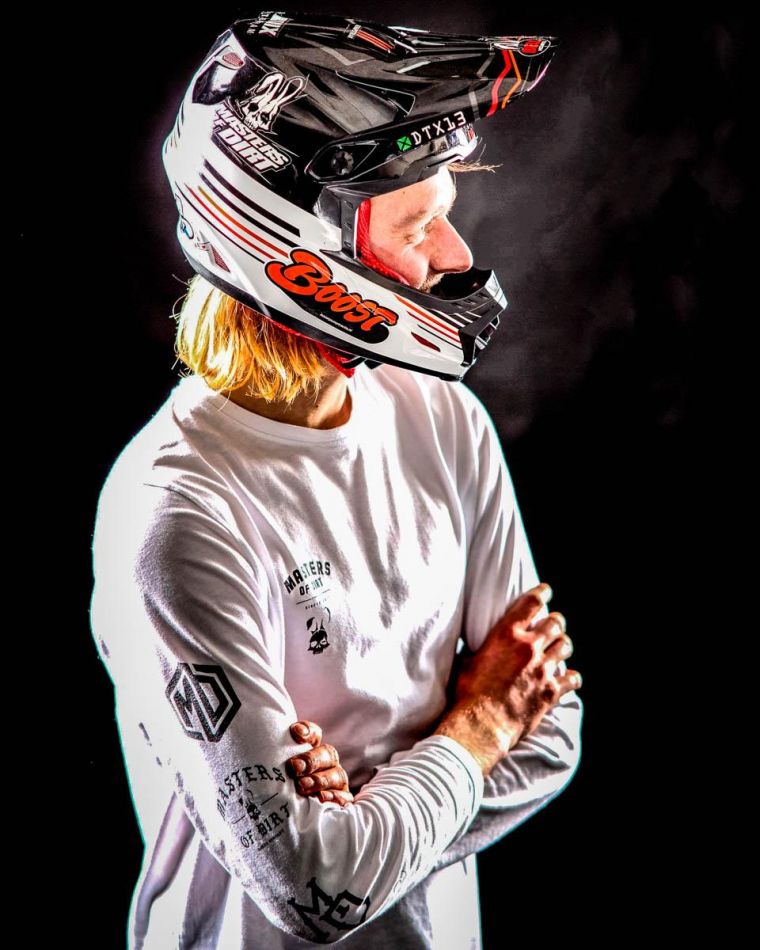 Arjan Ellens: Probably gonna take a little longer then normally with the rainy weather and all the indoor skateparks being closed, I uselessly adapt to a new bike pretty quick in about 1/2 sessions.
What did you have to readjust after the first session?
Arjan Ellens: Maityn from BMX Amsterdam knows what I like, so absolutely nothing!
What did you change compared to your previous set-up?
Arjan Ellens: I changed up the Tall order 215 for a slightly bigger 315 frame that fits my riding style well, so far I really like it and also the Tall Order drone hubs sound awesome.
Why the brake lever on the left hand side?
Arjan Ellens: When I was still in racing I liked to do stuff differently to my bike, I found out that I liked to do my first tricks with my right hand more than left. That made me switch the brake to the left on my freestyle bike and later also on my race bike, now I'm used to it and it also feels really good for my way of barspins.
Do you always run 2-pegs?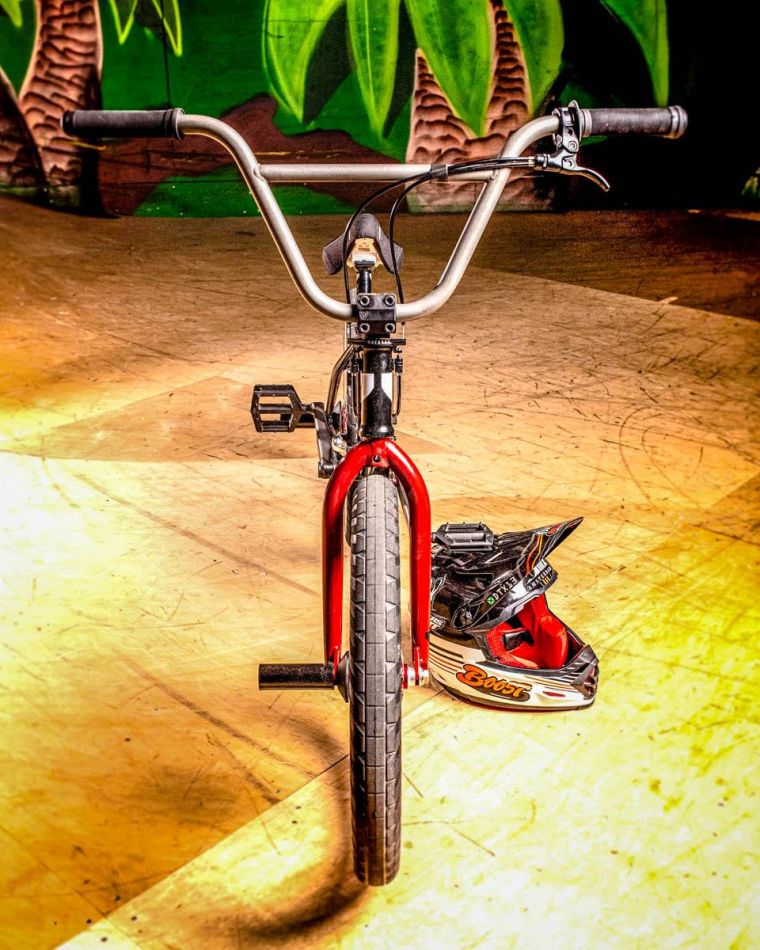 Arjan Ellens: Yes, peg chinks for days!
FAT tires front and rear. Do you like the "suspension" of it?
Arjan Ellens: I like the look and feel of it, also for foot jams it's nice to have a fat tire in the front. I prefer a proper bike with real (fat) tires and a decent frame setup, no lightweight stuff on here haha.
What trick do you have up your sleeves that needs to happen on the new bike?
Arjan Ellens: A double flip to a real landing, enough airbags and resi landings have been touched (sorry Scott Hamlin).
Huge Thanks to: BMX Amsterdam! They're growing BMX in a good way building up an insane scene around Amsterdam, they keep putting back in to BMX and support me big time with this brand new setup. Also a shoutout to Maityn for building up my bike and to Koen for helping me keeping my wheels straight as well haha. Thankful for the support and the future with BMX Amsterdam, Boost pumptracks, Masters Of Dirt and our show team DTX13! Let's have some fun and get on some trips soon! #Genieten

Frame set:
Tall order 315 black
TALL ORDER RAMP FORK GLOSS RED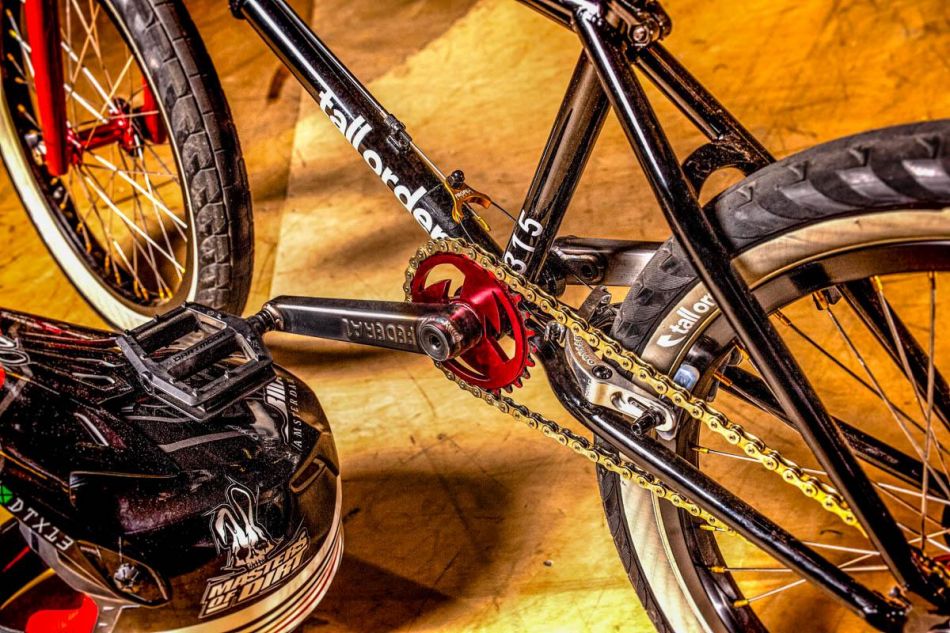 BSD BAR 9.0" FREEDOM BAR FLAT RAW
Wheels:
2x Demolition Zero rim Black
Odyssey Rim Strips
2X Odyssey Air Supply Inner Tube
Brake:
Odyssey GTX-S Rotor
Odyssey Gyro Under Cable
Odyssey Gyro Upper Plate
Odyssey M2 Lever SMALL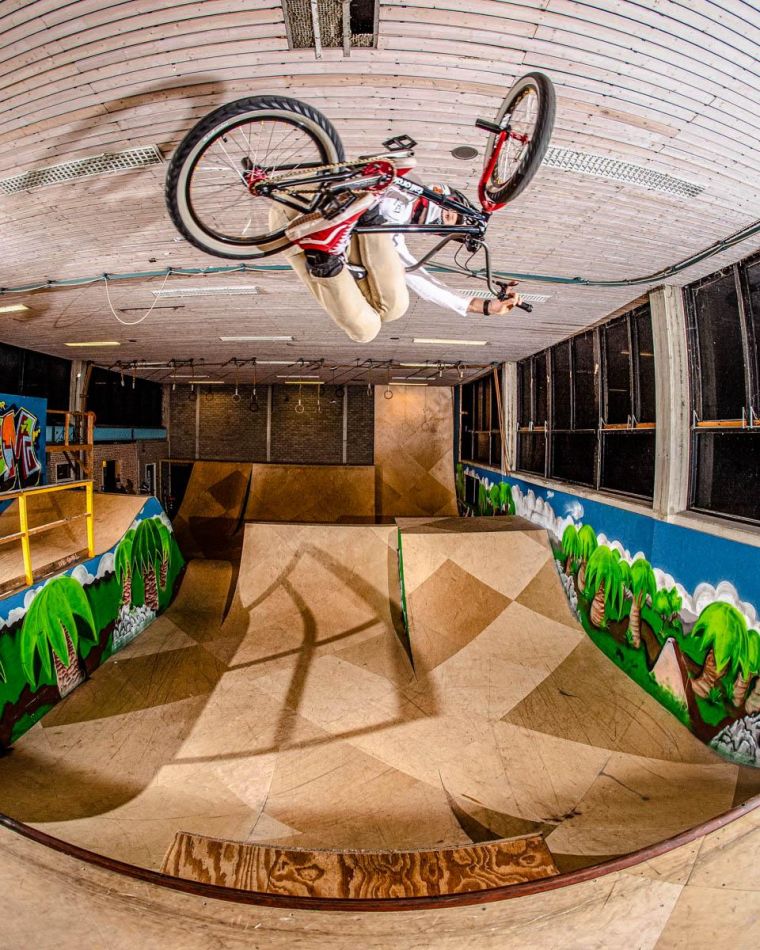 Odyssey Slim by Four Brake Pads Clear
Odyssey Springfield Brake
Wheels:
Tall order front hub red
Tall order front hub guard
Tall order non drive side rear hub guard
Perfect Bmx wheel spokes silver
Spoke nipple gold
2X TALL ORDER 20 X 2.30" TIRE WALLRIDE BLACK/TAN
Drive Train:
FEDERAL VICE CRANKS 24MM AXLE 175MM RAW
TALL ORDER SPROCKET 28T LOGO RED
FEDERAL BB
SALT PLUS CHAIN GOLD
Dartmoore Candy pro pedals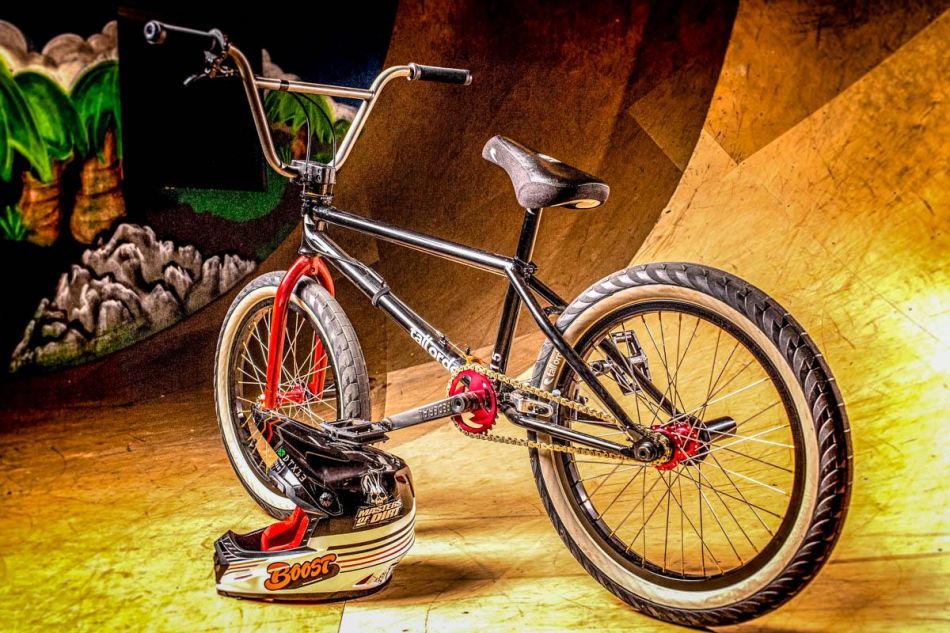 Small stuff:
TALL ORDER SEAT POST PIVOTAL 185MM BLACK
TALL ORDER SEAT PIVOTAL SOLO MID FADE LOGO
FEDERAL STEM FRONT LOAD ELEMENT 50MM BLACK
HEADSET SALT PLUS GOLD
Odyssey Par Ends
Odi Longneck ST BMX Grips Black
Thanks to: Shoutout to Bmx Amsterdam for my new and favorite bike I ever had! And shoutout to Maityn Pedroso Napoleão for building it up. I'm really stoked how this build came out! Lots of little gold details, moto steeze that inspires me to go fast and throw cool stuff.

Thank you @bmxamsterdam supporting my riding big time! Excited for lots of riding this year together with @boostpumptracks @mastersofdirt @teamdtx13
Photos by @Winchestercreatives
Follow Arjan on Instagram @arjanellens