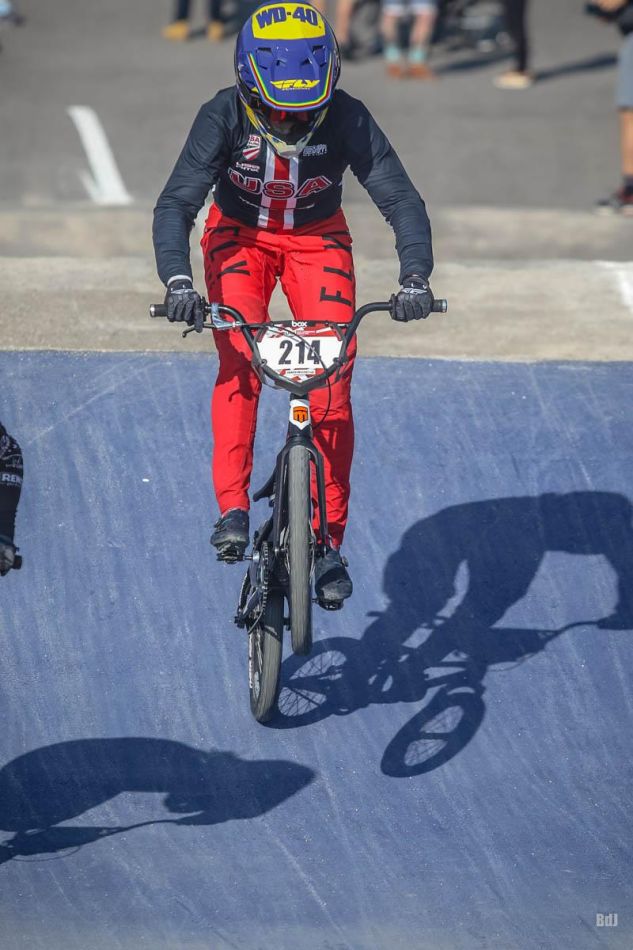 Tokyo Olympic Games and finishing with a second place at the UCI World Cup round in Colombia secured my spot. On top of that, winning USA BMX's Rookie Pro of the Year award topped it all off.

With the start of the new year, are you always looking to become a faster racer?
Payton Ridenour: Of course, I'm always looking for ways I can be better on and off the bike! Training to become one of the best is a process and I'm willing to try everything I can to grow as an individual.
Have you picked your races for 2022 yet?
Payton Ridenour: I don't have my schedule planned out in full detail yet, but I have an idea about which races I plan to attend. I plan to race all the World Cups, Nationals on the USA BMX circuit, and the Red Bull UCI Pump Track world championships.
What did you change on your bike for 2022?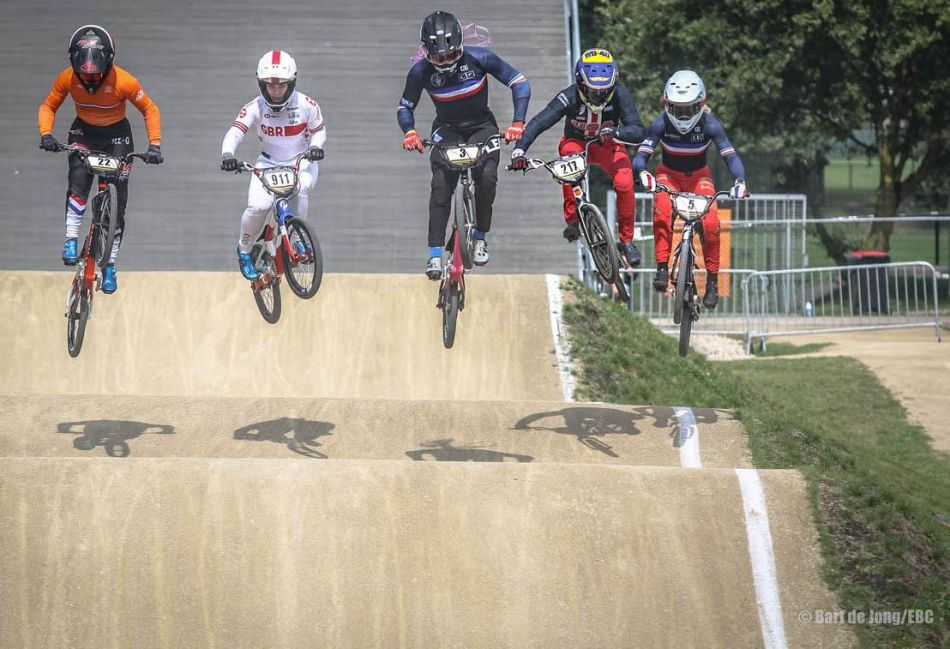 Payton Ridenour: My bike set up is the same for 2022 as last year. The only thing different is my bright orange Mongoose Title Elite frame that I started running in November last year.
Do you generally test things in the off season like different tires, different sized frames, wider bars, longer stems, different gears?
Payton Ridenour: Since there's a really short off season, I don't usually test out different set ups. I really like the way my bike feels now, and I don't think there's anything major that I need to change. I have the best mechanic that sets me up for success---my dad.
What racing gear will you be running in 2022?
Payton Ridenour: Right now, I have a 45/16 on my bike. I went through a few gear changes throughout last year but this one might just be the perfect set up.
What's the helmet of your choice for the new season?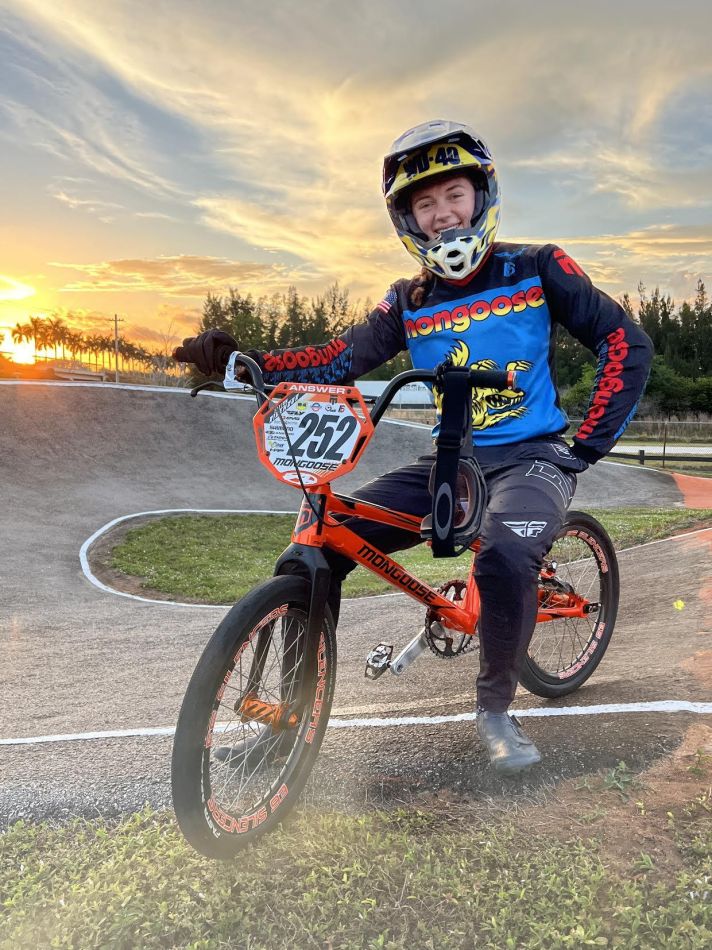 Payton Ridenour: My helmet of choice for the new season is a FLY Formula helmet with WD-40 graphics painted by Airtrix.
Do you intend to eat better in 2022?
Payton Ridenour: I feel like I eat pretty well already, but there's always room for improvement. Typically, I'm not a big fan of breakfast, so I've been trying to up my breakfast game lately at home and at the races.
Has your training schedule changed from last year?
Payton Ridenour: For the most part my training schedule has stayed the same. During the short off season, I had a heavy training block, but now I'm starting to get back into a more race-oriented training routine.
Who is helping you with your training schedule?
Payton Ridenour: My coach Arielle Martin-Verhaaren writes my training programs. I love working with Arielle and we've accomplished a lot together in the past few years. I'm looking forward to working with her this season and for many more to come!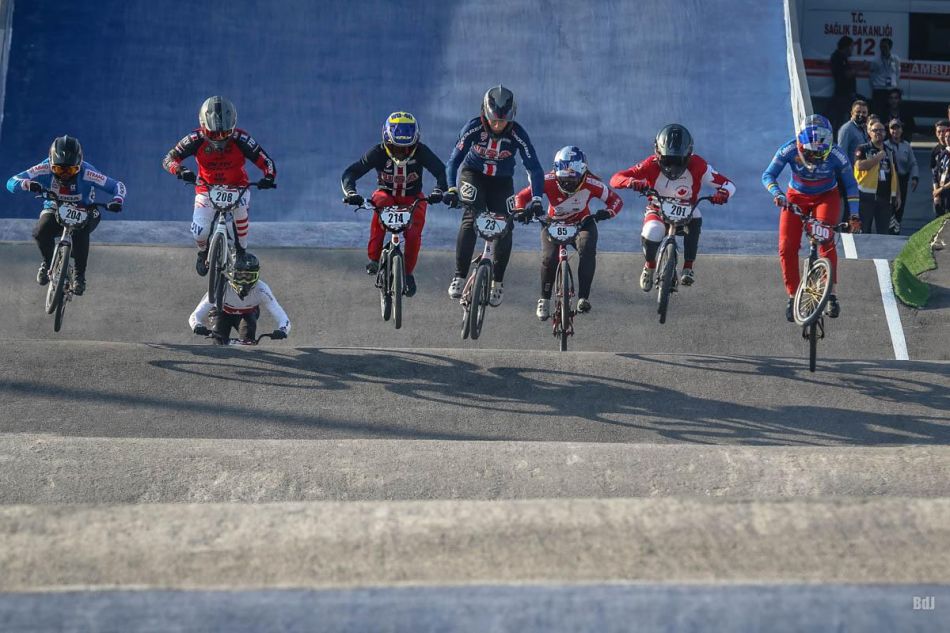 Do you get help with mental coaching?
Payton Ridenour: I don't have someone specific that helps with mental coaching, but Arielle is a good mentor for me and helps me out with that aspect of things.
What's your local BMX track that you ride the most?
Payton Ridenour: My local BMX track is Trilogy Park BMX in Pottstown (my hometown). I also have a track in my backyard that my dad and I build and work on together. Between these two spots to ride, it's the perfect mix for practicing racing, pump track, and bike skills.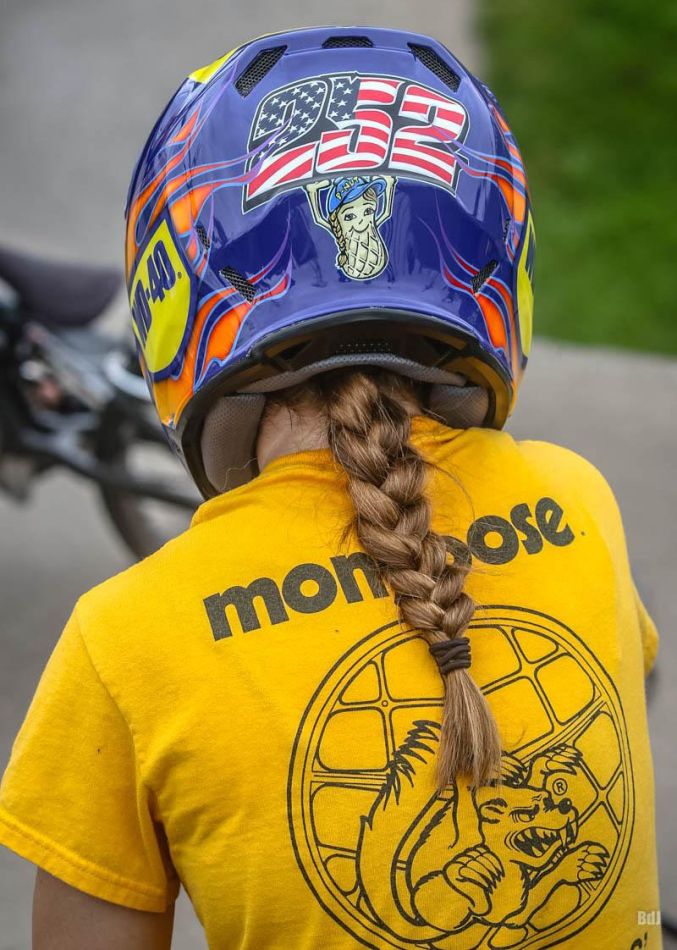 Do you ride pump tracks and trails to improve your bike handling skills?
Payton Ridenour: There's actually no legit pump tracks near me that are worth going to, but my backyard is a good substitute for that. Sometimes during the year I'll head up to Catty and Posh Woods to ride too. I love riding all different types of bike disciplines and I think it helps develop into a good all-around rider.
What are your strengths?
Payton Ridenour: I think one of my strengths is my bike handling skills. I like trying new lines and finding ways to raise the bar and better myself.
What are your weaknesses?
Payton Ridenour: I think one of my weaknesses is passing, since I've never had to ride in the pack throughout my amateur career. But I'm working on it and enjoying the learning process!
What are your goals for 2022?
Payton Ridenour: Some of my goals for 2022 are to make mains at the UCI World Cups and podium at USA BMX nationals. I'm really excited for this year and what it has to offer with my awesome support crew: my mom and dad, coach Arielle, Mongoose bikes, and all my sponsors!