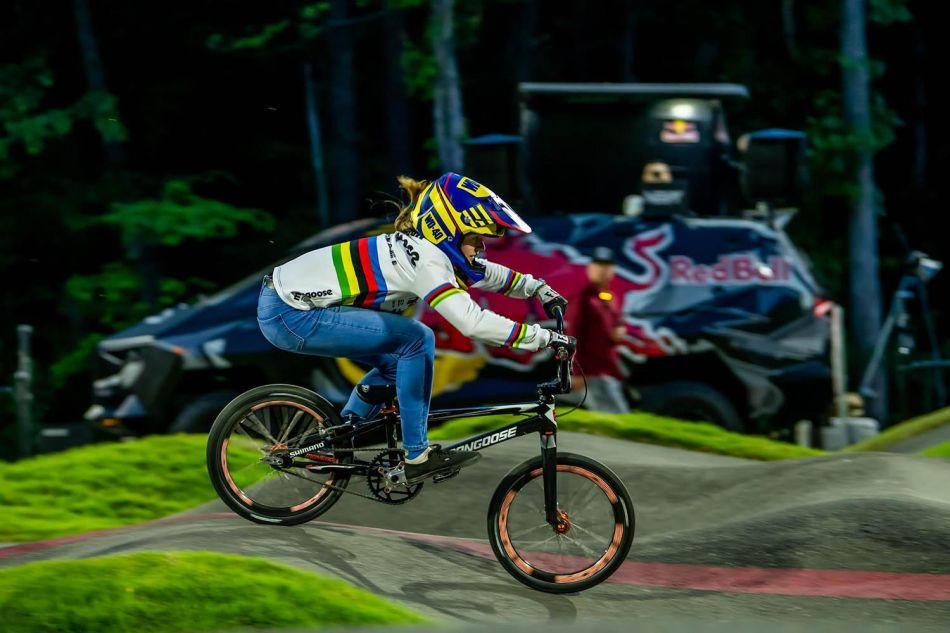 Payton Ridenour: I actually haven't ridden any pump tracks lately, haha. There are no pump tracks close to where I live, but luckily I can practice on the small track my dad and I built in my backyard. The corners are pretty tight so I've been practicing riding around the whole track without tapping brakes (it's harder than it seems), as well as doing backwards pump laps (again, it's harder than it seems since it goes uphill!).
What's the closest pump track near to where you live?
Payton Ridenour: The closest Velosolutions pump track near me is 8.5 hours away in Charlotte, North Carolina. There's none near me! Hopefully one day soon though!
Do you use it for BMX Racing practice during the season as well?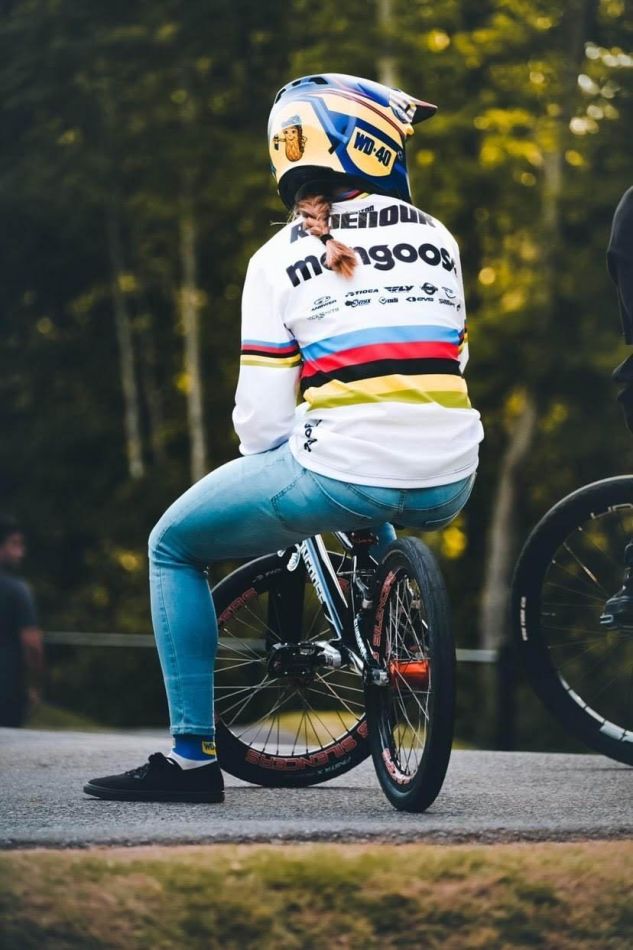 Payton Ridenour: I think practicing on pump tracks (or in my case in my backyard) helps a lot. I think skills and cornering are a huge part of racing and maintaining/gaining speed on the track. When the weather is good I'll ride my backyard track 3-4 times a week.
When your legs turn into jelly on the fourth full lap on a pump track, what do you do to keep going?
Payton Ridenour: Pump! Haha. Fatigue definitely sets in toward the final leg of going around the pump track. I would say just try to let the adrenaline take over and focus on getting good backsides (whether it's pumping, manualing, or jumping). Try to avoid being lazy because that's when people tend to miscalculate the jumps and miss some free speed.
What's faster on a pump track, a BMX bike or a Mountain bike?
Payton Ridenour: In my opinion, BMX bikes are faster around the pump track. They accelerate super fast down the straightaways and the smaller bike makes it easier to whip around the corners.
What bike will you be bringing to Lisbon?
Payton Ridenour: I'll be bringing my Mongoose Title Elite to Portugal. The same bike I'll be racing in Turkey at the world cups the following weekends.
Who do you think will be your biggest competition in Portugal?
Payton Ridenour: Everyone there will be super fast! Obviously everyone has earned their ticket to race, so I can't count anyone out.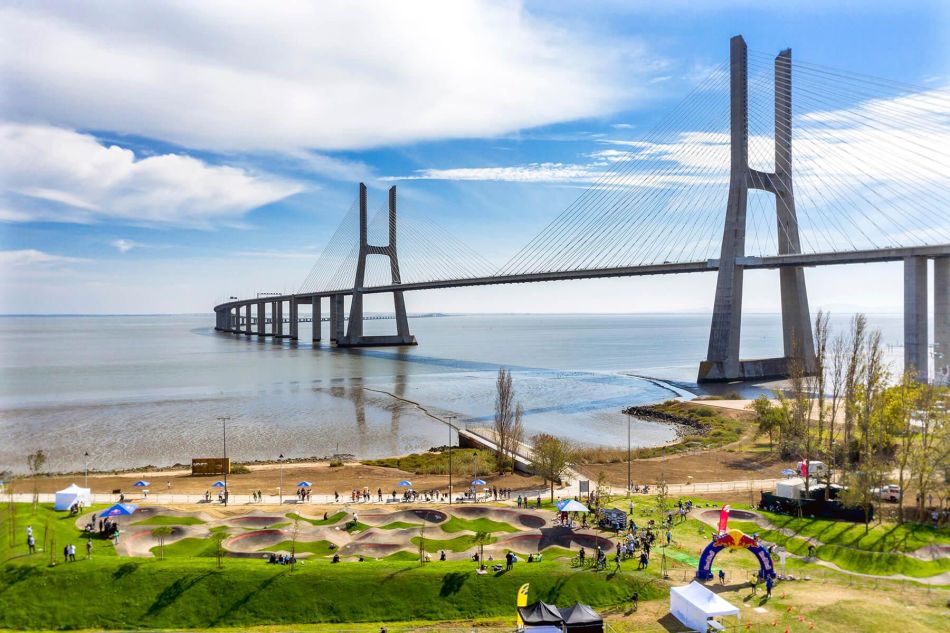 Would you be happy with a podium finish or does only the rainbow jersey count for you?
Payton Ridenour: I'd for sure be happy with a podium finish, but of course the rainbow jersey is better!
The Pump Track events seem a lot less stressful than for instance the Olympic Games or UCI BMX Racing World Cups. Do you agree?
Payton Ridenour: What's cool about pump track is that the atmosphere is so laid back. No one is super serious and avoids their competitors or anything haha. This laid back atmosphere suits me well because I love just having fun when it comes to competing and makes me feel more comfortable and in my element.
How do you see Pump Track racing develop in the coming years? Seems like a lot of new pump tracks are popping up everywhere?
Payton Ridenour: Over the past few years there's been quite a few new pump tracks popping up everywhere (hopefully one near my house soon haha). Honestly, I'd love to see pump track in the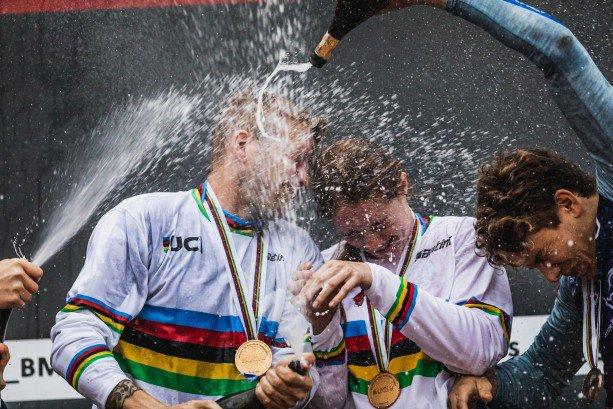 Olympics. When you look at other sports (track and field or swimming for example) the athletes have multiple opportunities to compete for a medal. BMXers only have one chance, and since pump track is so similar to racing, the racers can easily adapt to competing in pump track too. I use the same bike and don't do any training specific just for pump track, so I think it would be an easy transition for the racers and a cool opportunity to win a medal. Also some athletes who typically don't ride well in a pack or aren't as good at the supercross style racing would prosper more in pump track and may favor some different riding styles.
Good luck this weekend. Do you have anyone to thank to wrap this up?
Payton Ridenour: I'd like to thank my mom and dad for being the best parents ever, my coach Arielle, Scott Mechler, and all of my sponsors of course.