This is a new park where all kinds of urban sports come together. The previous edition was in Roosendaal, but this year the riders will compete against each other on the brand new track in Eindhoven. On a pump track, the word says it all, you pump across the track and barely pedal. Due to the many hills that the track has, the participants still cross the finish line with hardly any stairs. In addition to the competition, there is also a Big Air Bag this year. A competition for the freestyle BMX'ers ​​will take place here.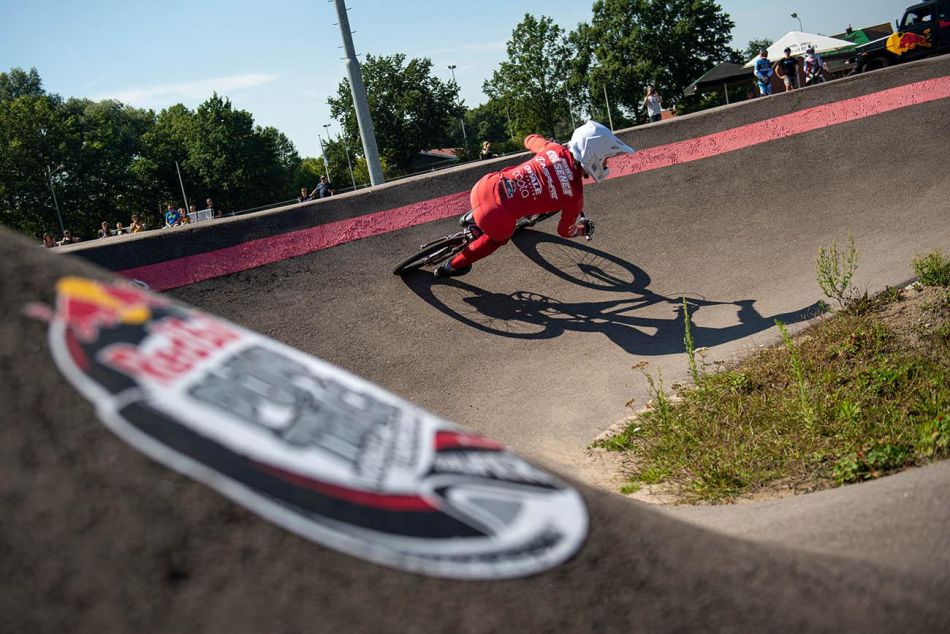 The competition
The race starts with a timed run, they go solo around the track and try to set the fastest time. The faster the time, the higher you get in the ranking. After the timed runs, the knock-outs follow. The fastest and slowest go head to head, the first to cross the finish line moves up one place. This until the two fastest have to compete for first place. The winners of this qualifier will receive a ticket directly to the Red Bull UCI Pump Track World Championships in Portugal. Olympic influences Olympic BMX race athletes Twan van Gendt and Merel Smulders are also taking part in this edition. Two years ago, Twan took 4th place at Red Bull UCI Pump Track. Now after Twan has announced that he will switch from BMX to MTB, this will be one of his last competitions on BMX. Olympic athlete Merel Smulders will appear at the start of the women's race. She won a bronze medal at the Olympics with BMX.

Be part of it
The BMX'ers ​​and MTB'er can encourage you this year from close by. This gives visitors an exclusive spot on the track. Due to the current Corona measures, it is mandatory to book a free ticket. Participation or encouragement is possible through registration via the site: redbull.nl/pumptrack. Visitors can reserve a ticket for free under the heading spectators.