Josaphat Park, 1030 Schaarbeek
Brussels, Belgium

Brussels Urban Sessions
06 - 09 JULY 2023
INTERNATIONAL RIDERS IN THE LINE-UP
Anthony JEANJEAN - 24 - FRANCE. Three-time European Champion, in 2019, 2021 and 2022, Anthony Jeanjean's performances secured France a place at the Tokyo 2020 Olympic Games, an achievement he intends to repeat for Paris 2024. In 2022, in Brussels, he won his first UCI World Cup round, ahead of Olympic Champion Logan Martin. He climbed onto the second step of the podium a few weeks ago at FISE Montpellier, France.
Logan MARTIN - 29 - AUSTRALIA. International BMX Freestyle star, the Australian has been on the podium at almost every event he's taken part in since his debut. Technical and committed, he was the first ever BMX Freestyle Olympic Champion in Tokyo in 2020 and double UCI World Champion (Freestyle Park) in 2017 and 2021. Earlier this year, he won the opening round of the 2023 UCI BMX Freestyle World Cup (Park) in Diriyah, Saudi Arabia, before winning again in Montpellier in May.
Rim NAKAMURA - 21 - JAPAN. A Japanese BMX Freestyle prodigy, Rim is fast becoming one of the discipline's top young talents before he had even reached the age of 15. In 2019, he took first place in the 2019 UCI BMX Freestyle World Cup before representing Japan at the Tokyo 2020 Olympic Games, where he came 5th. In 2022, he went on to win the BMX Freestyle Park competition at the 2022 UCI Urban Cycling World Championships in Abu Dhabi (UAE).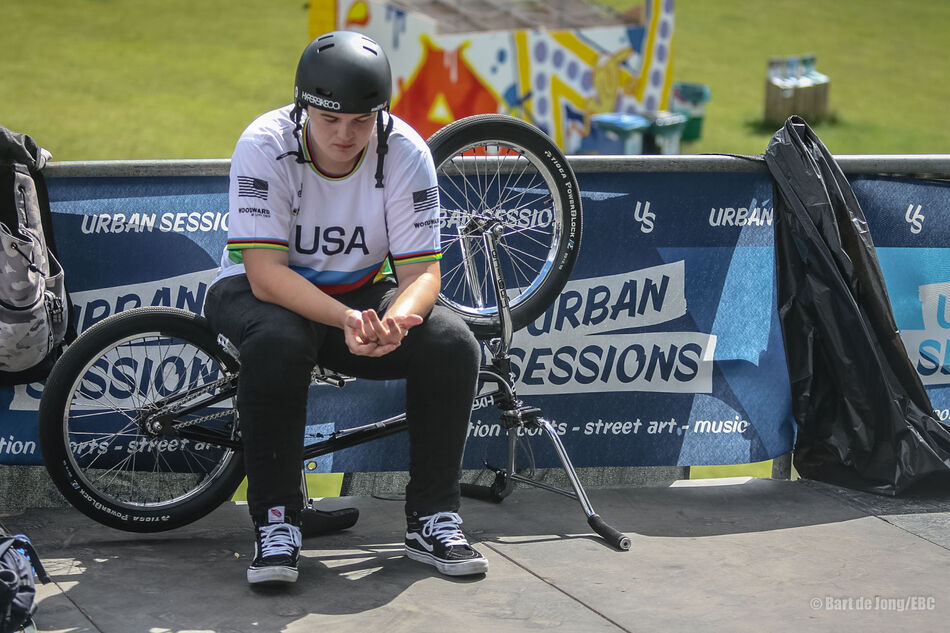 Hannah ROBERTS - 21 - USA. At only 21 years old, she won the BMX Freestyle Park gold medal at the 2022 Urban Cycling World Championships. With her massive Flairs and impressive Front Flips, many see in her the future of women's BMX Freestyle. She represented Team USA at the Tokyo Olympic Games by taking second place on the podium behind the English rider Charlotte Worthington. This year, she has already won the first two rounds of the UCI BMX Freestyle World Cup (Park) in Diriyah and Montpellier.
Nikita DUCARROZ - 26 - SWITZERLAND. A Swiss-American athlete who lives and trains in North Carolina (USA), Nikita began BMX Freestyle in 2012, having discovered the discipline through videos.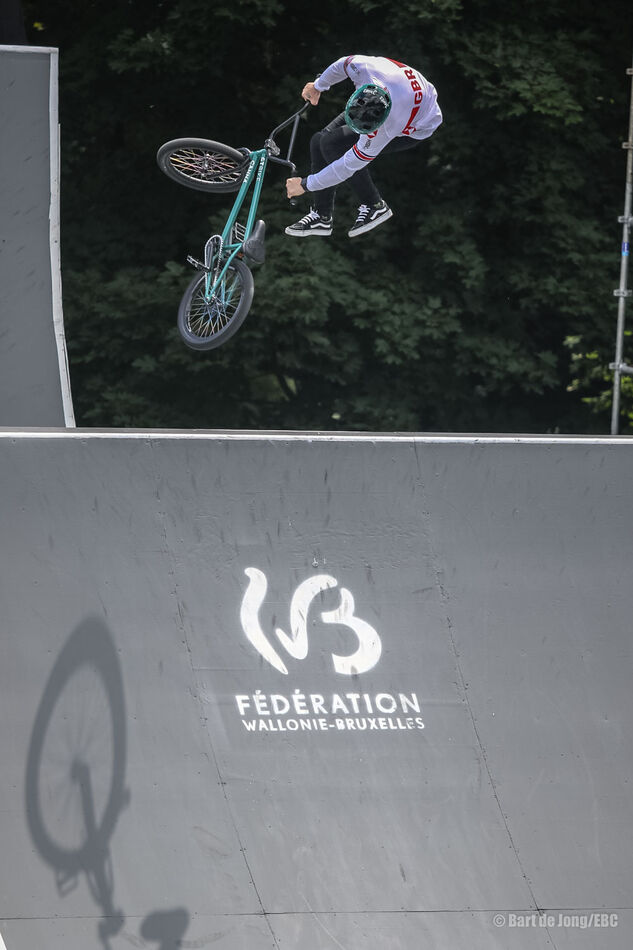 Today, she's one of the few female riders in the world who can do a BMX Backflip. She showed herself to be one of the top riders in the world at the Tokyo 2020 Olympic Games, where she won the bronze medal.
Laury PEREZ - 20 - FRANCE. French Champion and bronze medallist at the 2022 European Championships, at the age of 20, the young rider from Sérignan is beginning to be recognised amongst the world's best BMX Freestyle Park riders. At FISE Montpellier 2023, she impressed everyone by making her first UCI World Cup podium, finishing in 3rd place.
10 DAYS TO GO... MAKE SURE YOU HAVE YOUR TICKET ON TIME!
Still haven't got your ticket for Brussels Urban Sessions? You will need one to enter the event and we might have to close the doors at some point so... make sure you get your ticket today!
It's super easy! Click on the link below and follow the steps :
1 Go to the free e-ticket page
2 Choose the days you want to come
3 Fill in the information form
4 You'll receive your e-ticket via email and you are ready to come!
5 Tell your friends to join the best event of the summer!