"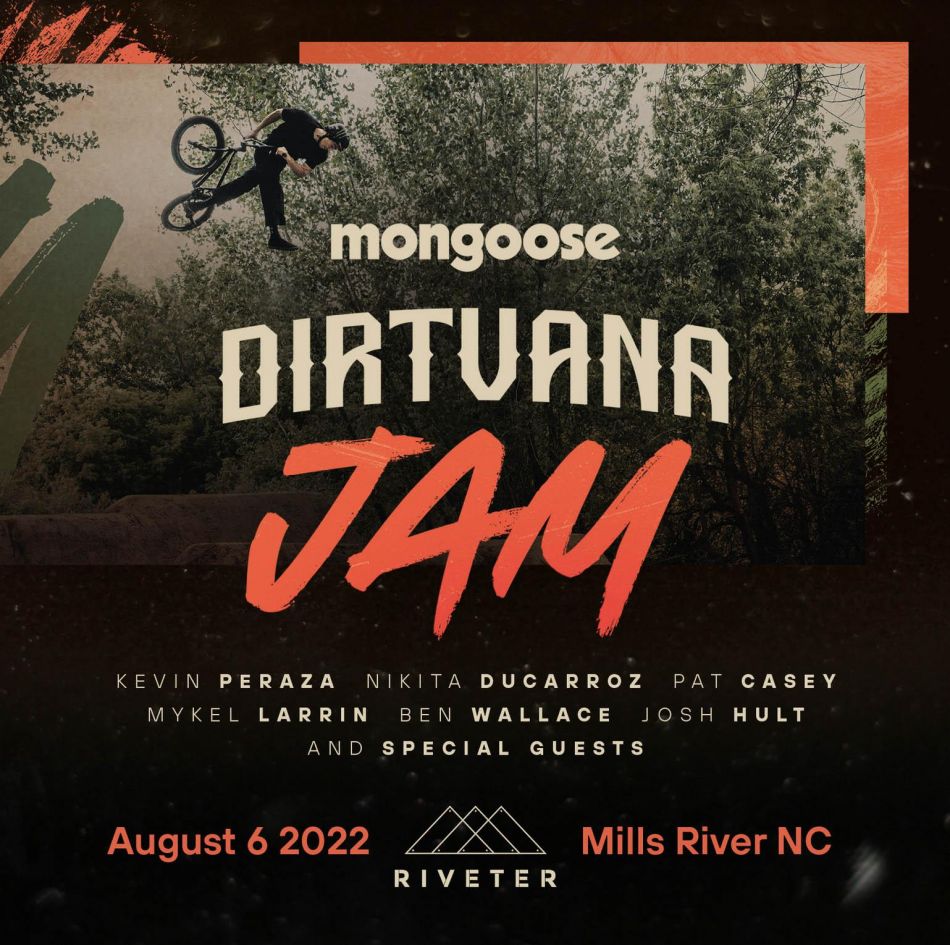 I'm so pumped that the Jam will be at the Riveter! It's such a fun park that provides endless laps all day," said Olympic Bronze Medalist Nikita Ducarroz. "Dirt has to be the most fun thing to ride on the planet and I don't get to enjoy it enough. It's been a minute since we've had a Mongoose Jam as well so I'm excited to get everyone back together again just to see the stoke on everyone's faces!"
The Dirtvana Jam is open to the public and costs $25 to enter or $40 for a weekend pass to Riveter. To sign up to ride in the Jam, visit the Riveter's registration page.
For the latest updates from Mongoose, follow the brand on Instagram, Facebook, and Twitter and on YouTube. For more information the Mongoose Jam, visit mongoose.com/dirtvana-jam.


About Mongoose
For nearly 50 years, Mongoose has been a world-class brand in BMX and action sports. After bursting onto the BMX scene in 1974 with the revolutionary MotoMag wheel, Mongoose remains a household name with an international fanbase thanks to our passion for designing stylish, durable bikes for riders of all ages and ability levels. For more information on the brand Born in Dirt and their wide assortment of BMX and mountain bikes, visit Mongoose.com.