Remember, each of these limited-edition bikes are individually numbered on the inside of the rear dropout. This is going to be a wild week!

VANS PK RIPPER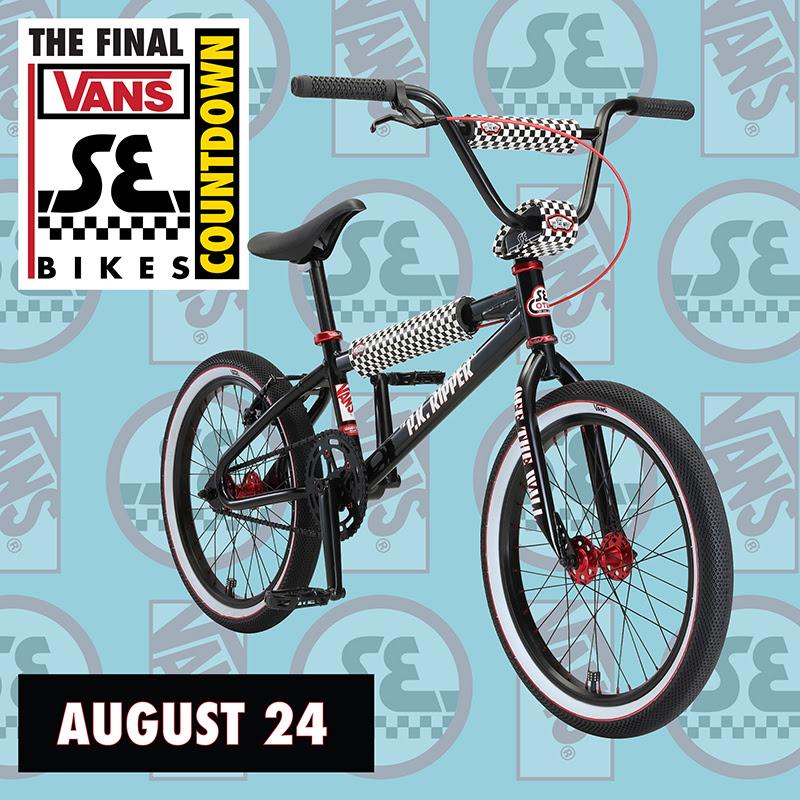 With over 40 years of production, the PK Ripper is the most famous and longest-running bike in the history of BMX. It honors a legacy both innovative and timeless. This year we collaborated with Vans, the original action sports footwear and apparel company, to produce the first-ever limited-edition Vans PK Ripper.
VANS BLOCKS FLYER
The Blocks Flyer is one of the most popular bikes in the SE line, and it just got even more special with the limited-edition, individually numbered Vans Blocks Flyer. This bike brings together two of the originators in the game to create an instant classic in the SE bike life scene.
VANS BIG RIPPER
When we launched the world's first 29" BMX bike, the Big Ripper in 2009, it literally took the retro BMX world by storm. Over the years, the Big Ripper has gone on to become the #1 bike in the Bike Life scene. Now the Big Ripper is taking another step forward with the new Vans Big Ripper.