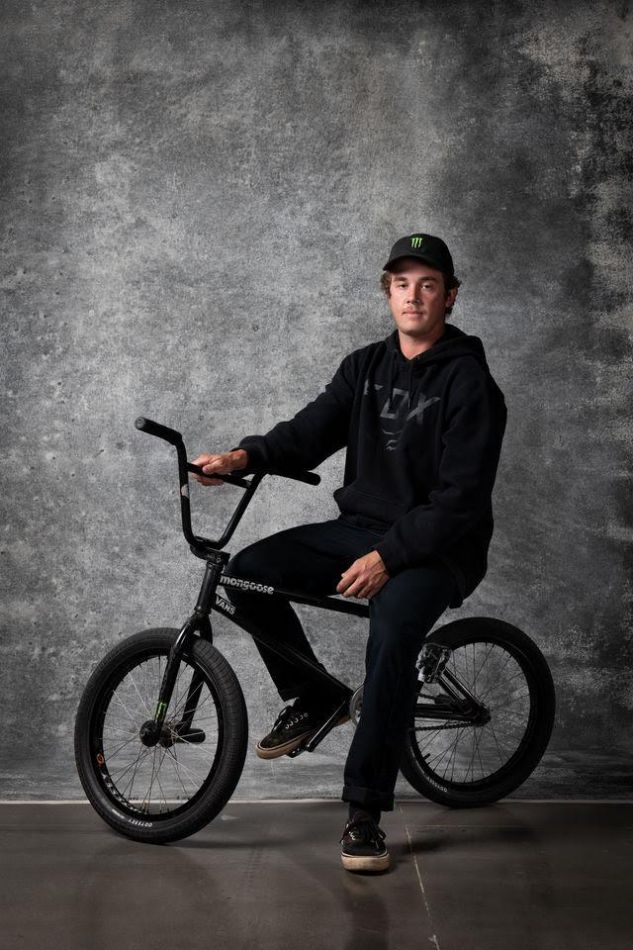 Episode 7 catches Casey in a spirited conversation with the two podcast hosts, Australian action sports personality Luke "The Dingo" Trembath and professional snowboarder Danny Kass. The episode is now streaming on all major platforms, including Spotify, iTunes and YouTube.
Considered one of the most innovative riders in the sport's history, Casey began riding BMX bikes at the age of 5. Growing up in Southern California, his supportive father helped by building small ramps for Casey to practice his jumps. By the age of 12, his dad had built Casey a full-fledged mini ramp and his progression shot through the roof.
"I like banks and street and everything. But for some reason ramps have always been fun to ride for me. You can do so much different stuff and keep it fun," said Casey about his preferred terrain.
His deep bag of tricks and penchant for challenging the limits of gravity have made Casey an innovator in the sport. He made history by landing never-been-done tricks like double decade and backflip decade in competition, and also invented the complicated fakie cashroll, a trick performed while riding backward.
Asked about his creative process for developing new tricks, like the 'decade backflip' that combines a 360 spin around the handlebar with a backflip, Casey said: "Thinking about things you can connect together… Like a backflip decade, that was something that people had not put together. So I just did it!"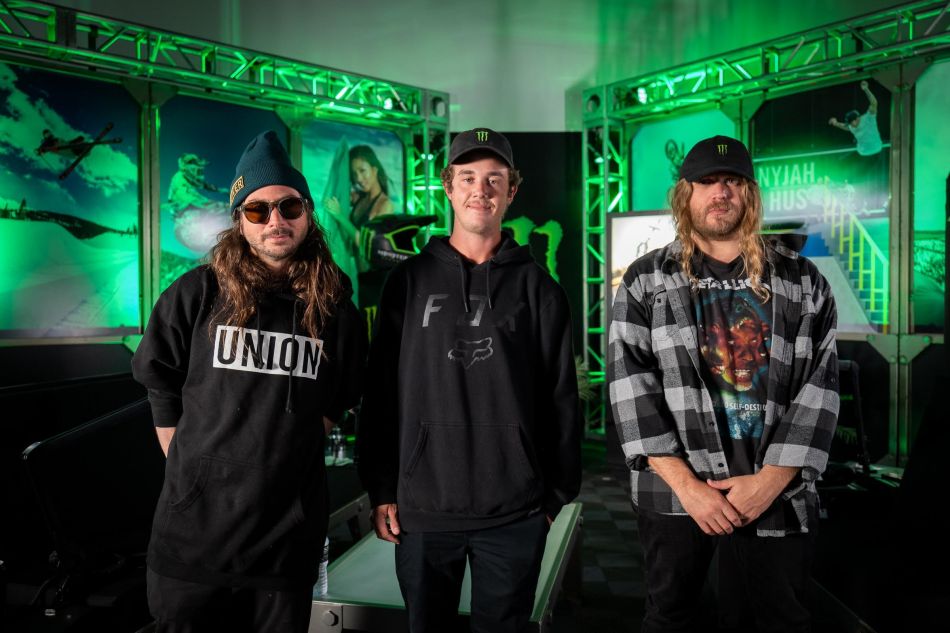 In 2015, Casey fulfilled a lifelong wish by building his own technical ramp course right in the backyard of his house: The notorious Dreamyard, also featured in a viral web video series of the same name with over 1.3 million views combined, has since evolved into a 10,000 square feet facility that is considered sacred ground among BMX insiders. "The neighbors come over and ride all the time," said Casey, who mentors a new generation including his own kids. "It's great to see how much the ramps have brought new people into BMX."
"He practically lives at the ramp," says podcast host The Dingo, before revealing his own scarred shins from racing BMX as a youth with dreams of turning pro. Casey is one of the rare athletes who made their dream come true. After turning pro at age 16, he became a Monster Energy athlete – and still keeps pushing the boundaries.
Asked what it takes to become a professional Monster Energy BMX athlete, Casey offered: "Pretty much just persistence and dedication to do what you love. Keep on firing and hopefully you can become pro at what you want to do. Give it your all! That's all I can really say."
For the whole story – full of inspiration and inside scoops for BMX fans – tune in to Episode 7 of the Unleashed with The Dingo and Danny Podcast now. Visit the show's landing page watch it on YouTube here for the new episode featuring BMX trailblazer and trick innovator Casey.
Filmed on a special set inside Studio M at Monster Energy headquarters in Corona, California, the podcast is hosted by the dynamic duo of Australian action sports personality Luke "The Dingo" Trembath and professional snowboarder Danny Kass. Known for their deep roots in action sports culture, the two starred in the beloved cult TV show 'The Adventures of Danny and The Dingo' on Fuel TV for five action-packed seasons in the early 2010s. Both hosts have walked the walk as pro snowboarders and possess the interview skills to find common ground with guests from any type of background – sports and pop culture. Always look out for new episodes dropping bi-weekly on Mondays.

Check the PODCAST here.