Marion Wilson, director of community engagement for Community Umbrella Agency 7 – part of NET Centers, a community agency founded in 1970 – works with families who are in the child welfare system. "We are always looking for ways to help the families of our community and [around Christmas] is a time where we are always in scramble mode trying to figure out ways to assist the families we work with," Wilson said. Plus, he said, when he found out "about the opportunity to receive bicycles for youth from our community, I was stoked."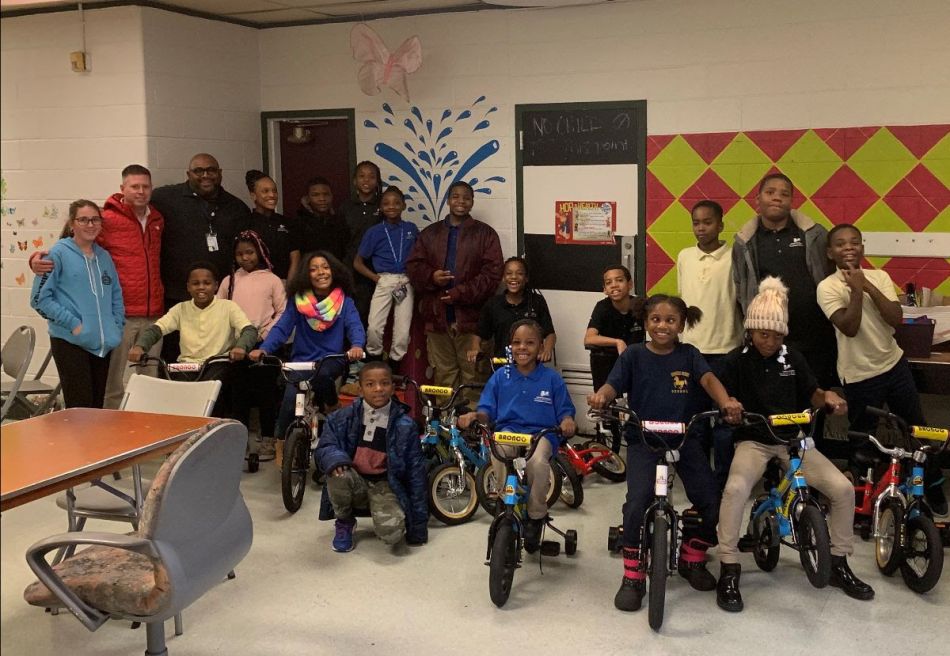 Among the recipients were the Martin L. King and Cecil B. Moore recreations centers in North Philadelphia."The recreation centers in our neighborhoods are safe havens and provide a place where youth can gather and have organized fun," Wilson said. "The two centers that were recommended are actually the cornerstones of youth development outside of school in their communities. This bike donation will allow these centers to help families who are in dire need of uplift during this holiday season. We as a community appreciate this donation and hope we can develop a relationship for years to come."

Deb Green, the executive director for the Parent Infant Center, said the kids' reaction to "the generous gift of bicycles" was a sight to see. "The enthusiasm of the children as they were unloaded was priceless," she said. "Our children spend a lot of time outside and moving their bodies. These new bikes will add to their fun!"

Other groups who received bikes were Smith Memorial Playground and Playhouse in West Philadelphia, and the Juvenile Justice Center in Germantown.