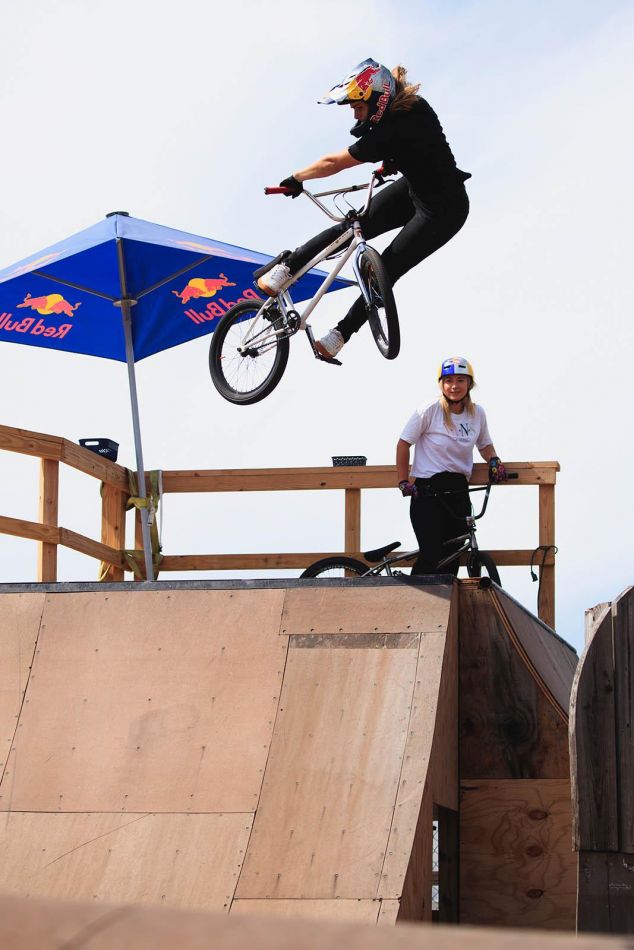 7 questions for the new Vice World Champion

Please introduce yourself and how did you become a BMX athlete?
Nikita Ducarroz: My name is Nikita Ducarroz, I am a Swiss-American BMX athlete living and training in North Carolina (USA). I discovered BMX through YouTube videos at the age of 14. At the time I was big into soccer, however when crippling anxiety and panic attacks took over, I had to find other ways to be athletic on my own terms within the safety of my house. That's when I began practicing in my driveway with no idea what would conspire in the coming years.
How do you feel after winning a silver medal at the BMX Freestyle World Championships?
Nikita Ducarroz: It feels incredible. Going into this year's worlds was a bit different as I had some setbacks right before leaving. We had to switch gears from "all out training" to "be grateful to be here". The entire week was a rollercoaster, not feeling my best on the bike, so to come away with a medal is an absolute honor. It makes me really proud of the team which surrounds me and helped me to stay calm to perform the best I could with the conditions I had struggled with.
What kind of setbacks did you have? Did this influence your preparation?
Nikita Ducarroz: Five weeks before the UCI BMX Freestyle World's I was diagnosed with Epstein-Barr Virus and was uncertain I could even make it to the competition as the recovery time was pretty unknown. I was in bed for two weeks and then with an enlarged spleen, not allowed to do any physical activity
whatsoever for another 2ish weeks. Finally, after multiple ultrasound checks they told me my spleen was back to normal and I could resume training. With about six days to departure, I got back on the bike and did what I could to get some training in. Now it was all about just going with the flow, accepting where I was at, and just enjoying the competition and the fact that I could even be there.
The World Championships took place in Abu Dhabi. How was it?
Nikita Ducarroz: This was such a cool event! Possibly the best one yet. The location was phenomenal, right on the beach, resort style accommodation for extra relaxation between event days, the venue was right there as well so we could pedal back and forth as needed. Everything was there, convenient, beautiful, and tons of activities to do as well! Practice didn't go so well for me, and I had quite a bit of trouble right before qualifying as well (a few crashes) which forced me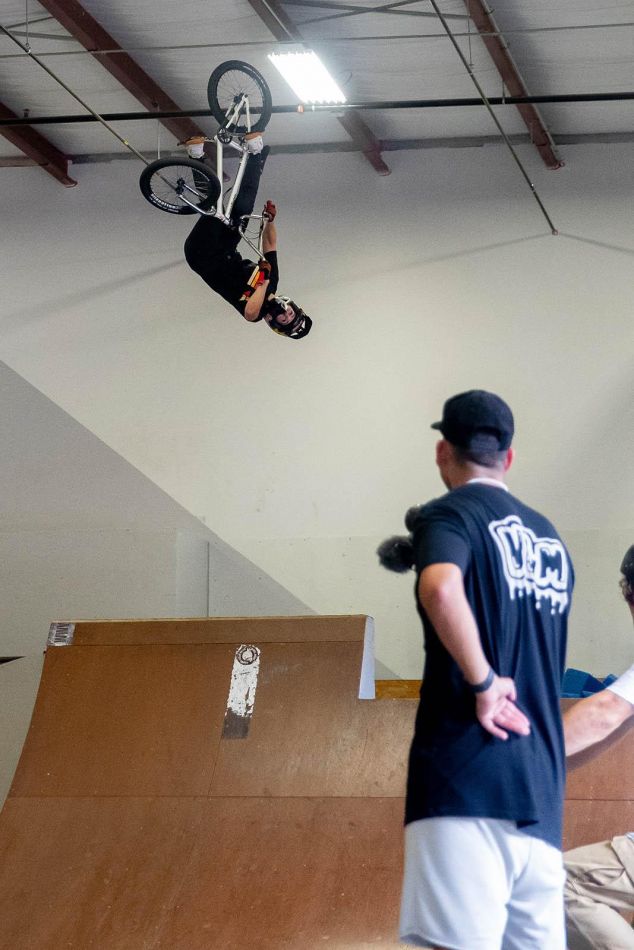 to completely switch my run plan with hopes to make it through that round. I don't think I've ever been so nervous before, just feeling completely off on my bike. Luckily, we pulled it together and made it happen, but I'm still in disbelief! When it came down to the event, it was well organized, the course was fun and I can't wait to come back in 2024! On finals day the nerves had lessened as I had a better plan with my coach. I still had the (hard) task of accepting the level I was at which was not where I wanted to be, but all I could do at that point was my best and see where that got me. With so much talent in the finals, anyone could have taken the podium spots, but there were some crashes, surprises, and I ended up 2nd! It was just my day.
Was it different for you in the country as a female athlete?
Nikita Ducarroz: Honestly, as a tourist, it wasn't that crazy. I had heard a lot of things that made it seem more strict about covering up, but at the end of the day the only time the ladies had to do that was while visiting the mosque. The rest of the time it was pretty normal everywhere we went to.

Already last year you sensationally won silver at the World Championship. What is missing for gold?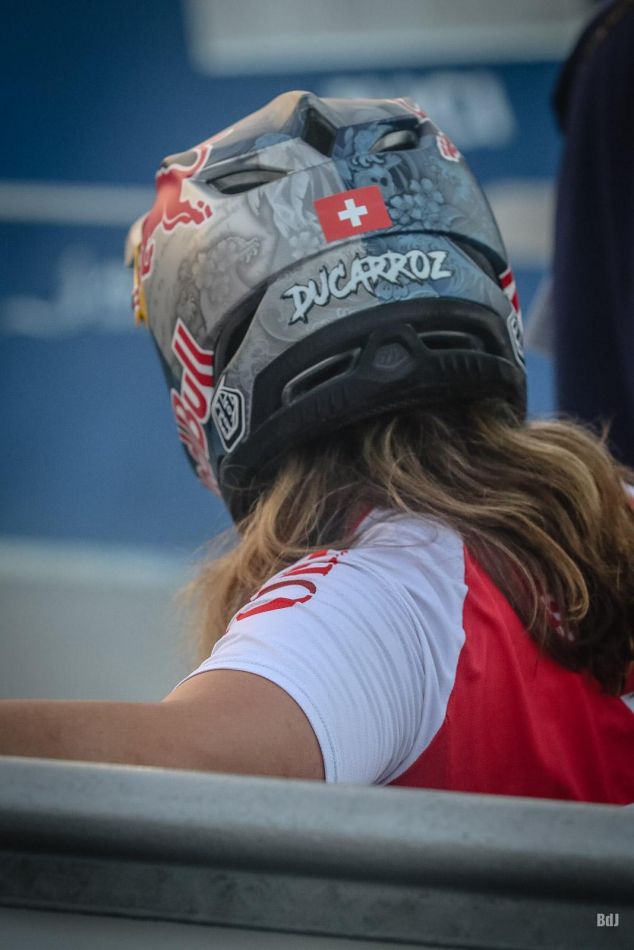 Nikita Ducarroz: That's a tough one. I definitely have a lot of work to do to reach gold, but at the same time it can take one slip up from a competitor (like what almost happened at this event) to land in that #1 spot. For me, I'm happy with a podium spot and being able to put down the run I planned and that makes me happy, but I'll always chase progression and getting higher on the podium. What's needed? I guess buckle down and really put in more work on tricks and execution so that I can put it all together when it counts.
Your big goal is the 2024 Olympics in Paris. Have you already started with the preparations? If so, how? What are your expectations of yourself?
Nikita Ducarroz: The preparations have already started, and this was the first qualifying event. Ride as much as possible, learn new tricks, experience different parks and ramp setups, attend lots of competitions to push my tricks and mental game, gym training, and so on. Just living the life every day to better myself for Paris. My goal in Paris is another medal, and I know with the right mindset and training I can get that done.


Pics by Red Bull Content Pool & Bart de Jong/FATBMX