-Food: I like to grill whenever I can. I'd probably have to go with burgers.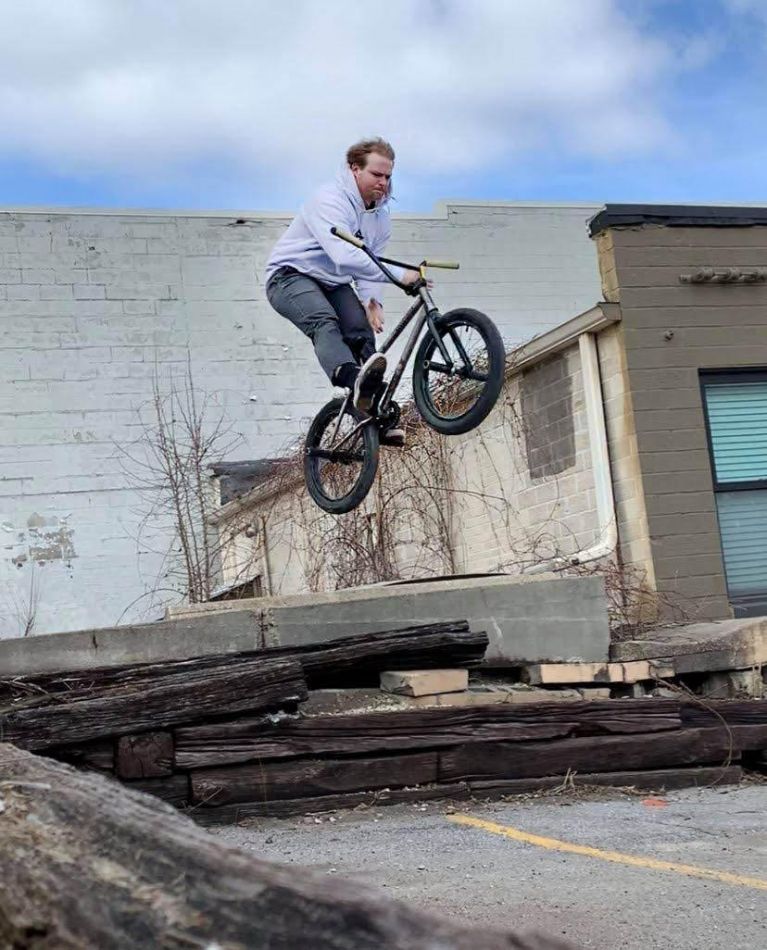 -Person on Instagram: @pedalpushin and @boppysloppy
-Travel destination: Most recently I have been going to Bentonville, Arkansas a lot to ride mountain bikes. My favorite bmx destination would have to be LA.
-Riders to ride with: My roommate, Levi Yocom (@levi.yocom)
-Car: I bought my dream truck earlier this year so I gotta go with that. 2021 Toyota Tacoma TRD Off Road
-Movie: Shooter and Catch Me if You Can
-Colour: Black
-Shoes: I've always pretty much rode exclusively in Vans so that's definitely my favorite shoe.
-Bike company: WeThePeople and Eclat
-BMX contest: Battle of Hastings
-Bike shop: Healthy Habits Bike Shop for sure. They keep all my bikes rolling and share a building with my favorite brewery so it's a win/win.
-Restaurant chain: Raisin Canes is my guilty pleasure after riding.
-Clothing company: Vans and OPBMX
-Phone: iPhone
-Music: Mix of everything really but my favorite bands/artists are IDLES, Deer Tick, and MFDOOM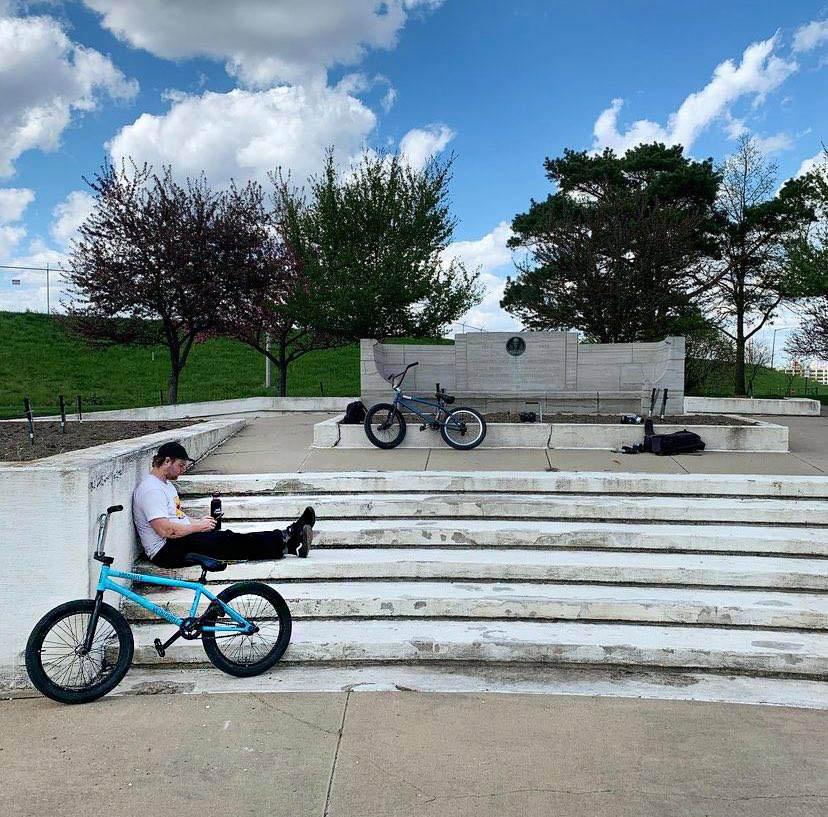 -Ramp rider: Kevin Peraza
-Street rider: Dak, Felix, and Jordan Godwin for sure.
-Dirt rider: Mike "Hucker" Clark
-Flatland rider: Matthias Dandois
-Old school rider: I grew up riding in Davenport, IA about 10 years ago. I think this is technically considered more mid school but Dan Hylton was and still is a killer in a bike and I love riding with him.
-Drink: Coffee of any kind really. Everyone who lives in out house worked/works for Starbucks at some point. I love Guinness also.
-Trick: My favorite trick to do is any hard 180 but I love seeing really clicked turndowns
-Website: Instagram is technically a website, so that I guess. In terms of BMX specific though, I would probably say Dig and Ourbmx.
-BMX Magazine: Dig was it but I don't really have one anymore
-Girl: Shout-out to my girlfriend, Anna. My favorite female rider would be Angie Marino.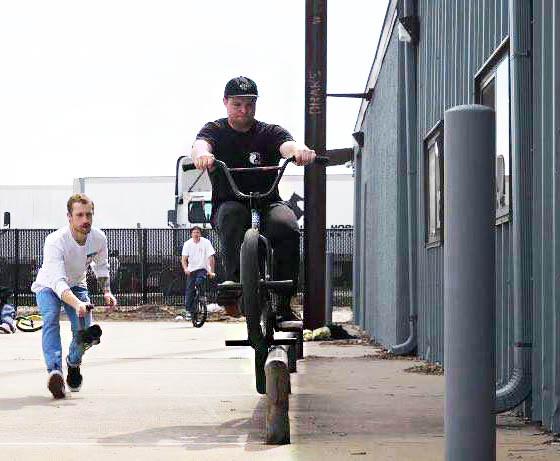 -BMX MC: Mike Porter has done some of the contest I've rode and I love him announcing. He's such a great guy for BMX too.
-Video game: Fallout 4
-BMX photographer: I love Jeff Z's work. I also gotta give love to my roommate, Levi. He's awesome behind the camera. I love shooting, filming, and riding with him.
-BMX Filmer: I'm a huge fan of Christian Rigal filming (and riding too of course).
-Sport besides BMX: Football for sure. I grew up playing and played in college. I'm also really into mountain biking.
-Party: We host out of town people whenever we can so we usually have mellow get together a before riding all weekend. I love that stuff.