Vans and Haro, which I'll be forever thankful for!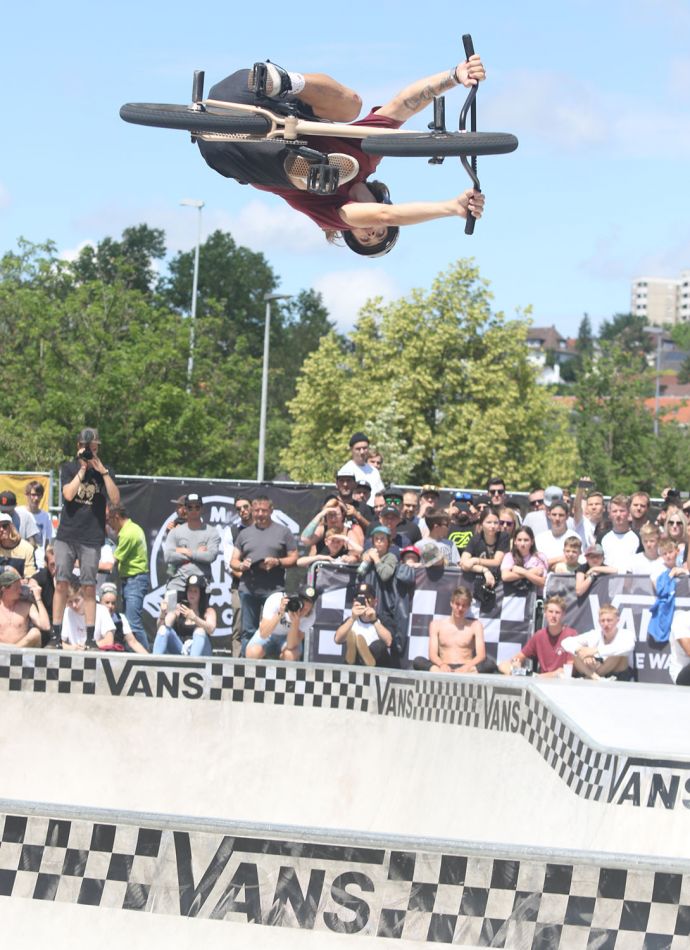 What's the biggest ball-ache about being goofy-footed?
Jason Watts: Haha, the biggest ball-ache would be running pegs. At the start, every time I'd loop out a manual, my foot would hit the peg instead of the ground and I'd hit the ground harder because the peg is on your back foot.

Winning the 2019 Vans BMX Pro Cup last year must have been near the top of your stoke list in your career?
Jason Watts: Winning the Vans BMX Pro Cup definitely is the Stoke of my career (haha)! I was blown away to win two stops in one year. Then to top it off win it overall. I was absolutely pumped!

Are you still rocking the Walsh frame for 2020?
Jason Watts: I'll definitely be rocking the Walsh frame in 2020. I love the way it feels and looks. I don't think I'll be changing it for a long time.

What TSG kit are you going to ride this year?
Jason Watts: I'll be riding the TSG Dawn Flex because it feels unreal and comfy to ride in. And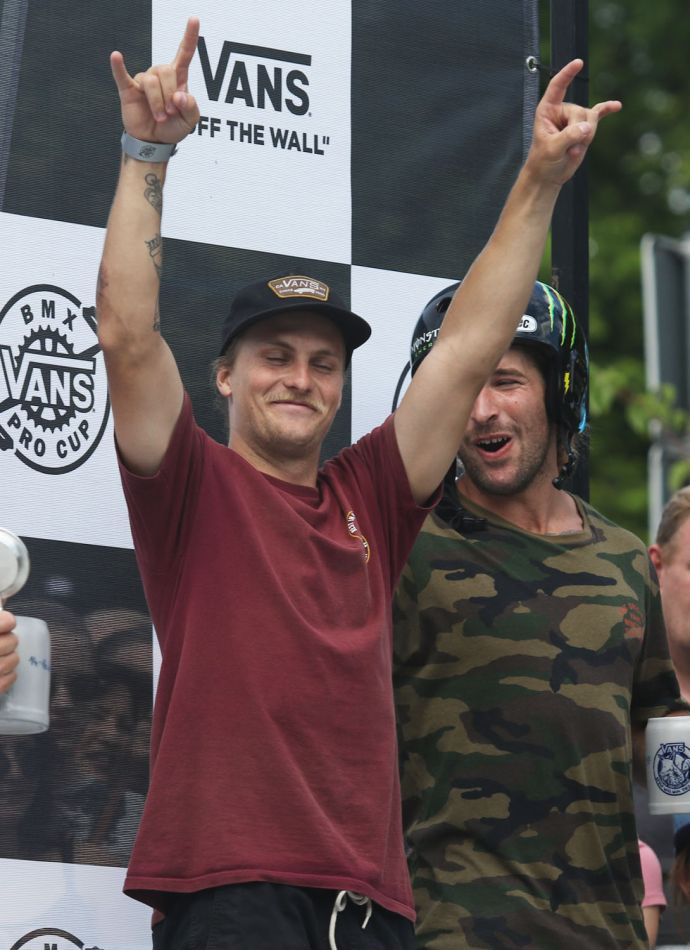 possibly the Ankle Guards when my ankles are busted and need to heal.

And what bit of protection would you not ride without?
Jason Watts: The piece of kit I never ride without is my helmet. But if you're out to learn new tricks or dropping something big or new I advise you to pad up. Getting hurt sucks!

What are your plans for 2020?
Jason Watts: Plans for 2020 are definitely hitting all the stops of the Vans Pro Cup. Also, I'll hopefully get invites back to X-Games, as I missed it last year because of visa issues which are all sorted now. I am also dropping a DVD part for Fast and Loose and working on a Cult video and much, much more…

Shout outs?
Jason Watts: Shout outs to all the brands that support me and help me do what I can do on a bike. TSG, Vans, Cult, Demolition, Backbone and Fast and Loose.
By DANNY BURROWS/TSG
Pics by Bart de Jong/FATBMX