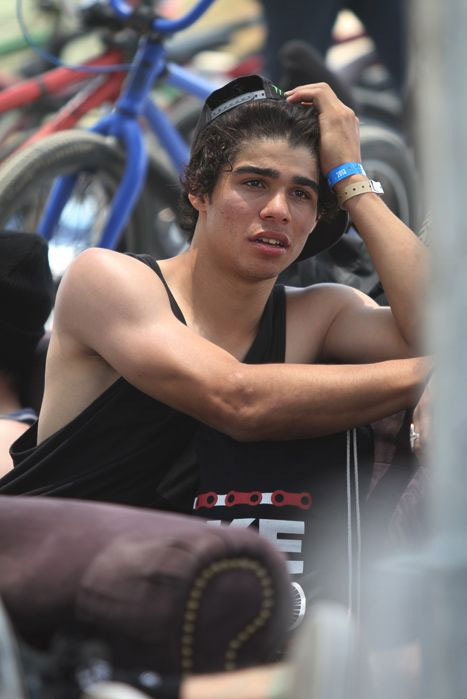 What contest placing were you stoked on this year?
Kevin Peraza: All contest placings are blessing for me. I enjoy what I do and winning is a bonus but I think Winning X-games Park was definitely the craziest feeling. I still can't believe it. Haha
What trick/move were you happy to pull for the first time this year?
Kevin Peraza: I always love doing new and different things at events. Definitely Stoked I did a Flair Whip to Invert in Montpellier during the Fise Spine mini finals. 1am and the crowd was unreal I had to get it done. Hahaha
What BMX move stands out the most to you that somebody did this year?
Kevin Peraza: Anything my brother Pat Casey does on a bike is unreal. Watch his latest DreamYard3 video and he does a fakie cashroll at the end. WHAT THE F**K!
Who had the best looking bike in 2017?
Kevin Peraza: That's a hard one. I definitely had a few bikes this year I was hyped on. I think Chad's all white bike looked swaggy.
Who had the best video/video-part that stuck out to you?
Kevin Peraza: Simone Barraco - Peter Adams. DIG video. Still on repeat. CHEERS to those 2 incredibly talented dudes for that Gem.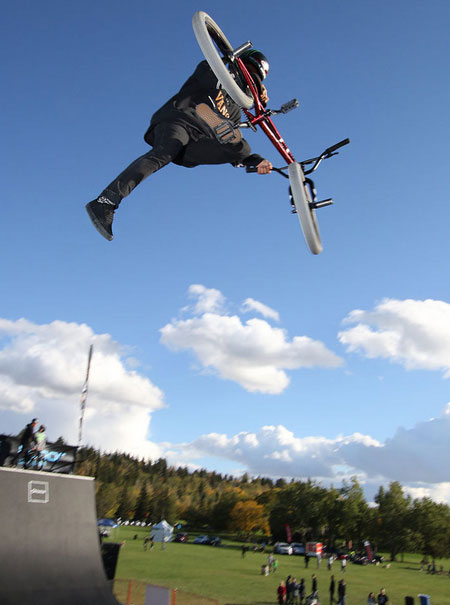 What was your worst injury in 2017?
Kevin Peraza: This year I was blessed with no real Injuries. I rolled an ankle but nothing too crazy, but I recently smashed my thumb and my nail literally Exploded off hahaha. I couldn't ride for 2 weeks, that SUCKED. But other then that I was solid all year. Haha Bruised heals and slide burns hahaha
Worst thing that happened while you're on the road?
Kevin Peraza: My car broke down on the biggest high way in LA but we fixed it and went on our way. It could have been worse. But I mean I'm pretty blessed travel doing what I love, and for me to wake up healthy with a smile on my face every day is winning. I can honestly say I didn't have any bad moments this year on the road. Hahaha. THANK GOD.
How many flat tires did you have the past 12 months?
Kevin Peraza: Hahahaha I run like 50 psi so I blow a lot of tires with pinch flats riding street and stuff. I think I had like 8 flats in one day trying to film a clip. Hahahahaha I would say 2/3 a month
Best meal you had?
Kevin Peraza: Hahaha Ronnie Napolitan and Jamie Bestwick make the BEST AVOCADO TOAST at -ROTHROCK COFFEE In State College, PA.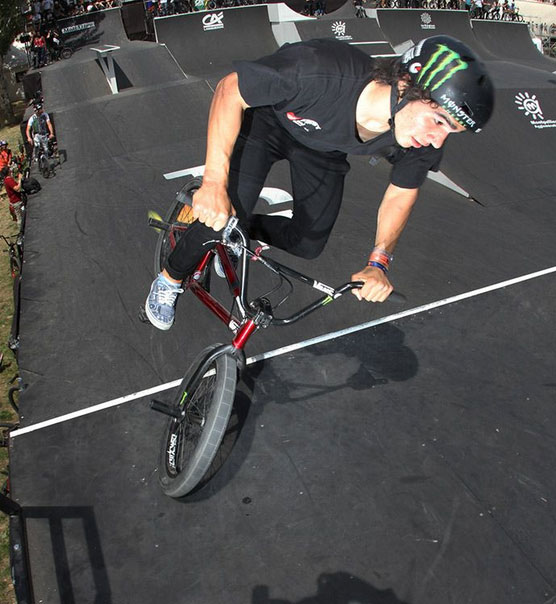 Best party you visited in 2017?
Kevin Peraza: Every night in Tallinn, Estonia for Simple Session hahaha. But i had a great time with my friends and my girlfriend and her friends while we were in Guadalajara, MX for the 3rd Vans Pro Cup.
Raddest person you got to hang out with this year?
Kevin Peraza: If there is one Rad person I got to see and hangout with a lot this year, it has to be Dustin Orem. He is a counselor at Woodward West and just loves to be at all the events around the world sharing his positive attitude and great personality. He is always in the best mood. His attitude and the way he thinks, removes the stress, sadness from our minds, and he reminds how beautiful life is and even when things go bad. He is our friendly reminder on how much worse the situation can be. THANK YOU DUSTIN. You're the man. I'm blessed to call you a friend.
Best thing you saw in 2017?
Kevin Peraza: I went on a quick one day trip With my Vans Team to Morocco, North Africa. And that was pretty unreal. The culture, everything was so rad. Its hard to describe if you have never been. YOU WILL HAVE TO SEE IT FOR YOURSELF.
Plans for 2018?
Kevin: Stay Healthy, go to all the VansProCup events and do the Fise World series tour as well. Finish some video projects I have been working on. Do some more vacación / contest trips with my Girlfriend. Just live. ENJOY THIS LIFE I'VE BEEN BLESSED WITH.