events across three sports.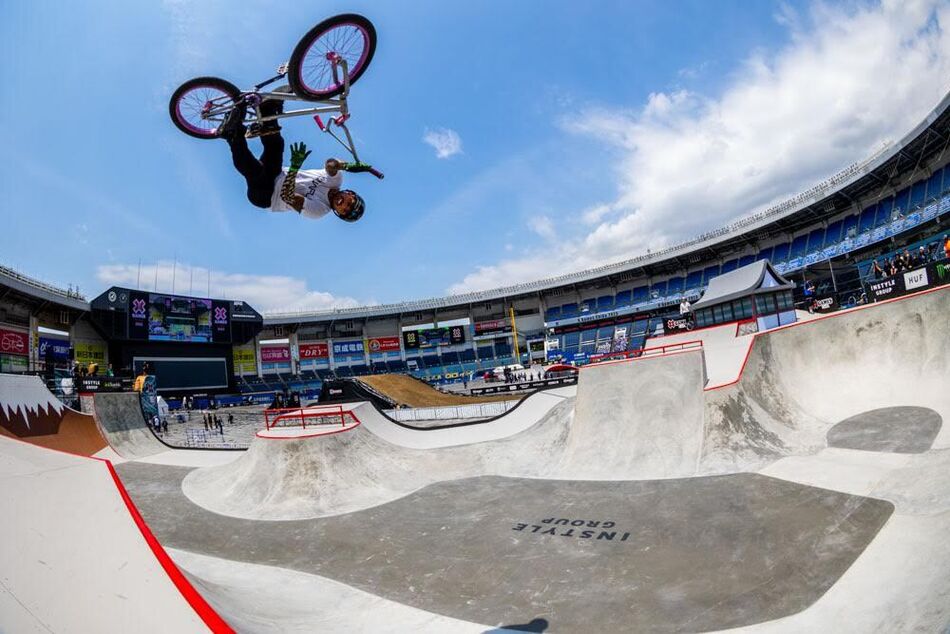 On day one of the finals, all medal competitions had to be cancelled due to heavy rain in Chiba. Consequently, event organizers decided to award medals in four competitions (BMX Park, Women's Skateboard Street, as well as Men's and Women's Skateboard Park) based on Friday's qualifier results. The seven remaining medal events will be contested on Sunday.
When all was said and done, here's the medal count for Team Monster Energy as of Saturday:
BMX Park: Monster Energy's Daniel Sandoval Claims the Gold Medal
The first medal event of X Games Chiba 2023 concluded with a major win for Monster Energy: 28-year-old Daniel Sandoval from Corona, California rose all the way to the top to claim the gold medal in BMX Park. It's a remarkable accomplishment because Sandoval was dealing with an elbow injury sustained two weeks before the contest.
Battling against defending X Games Chiba gold medalist Logan Martin, Sandoval clinched the win on his second run with a perfect routine. Hitting the technical course with speed, Sandoval threw down the biggest trick of the contest on the first hit; a massive double flair aerial. He then combined 360 windshield wiper, no hander, 360 double downside tailwhip, massive 540 flair, handplant, can-can, no hander, and double tailwhip for 87.00 points and the gold medal.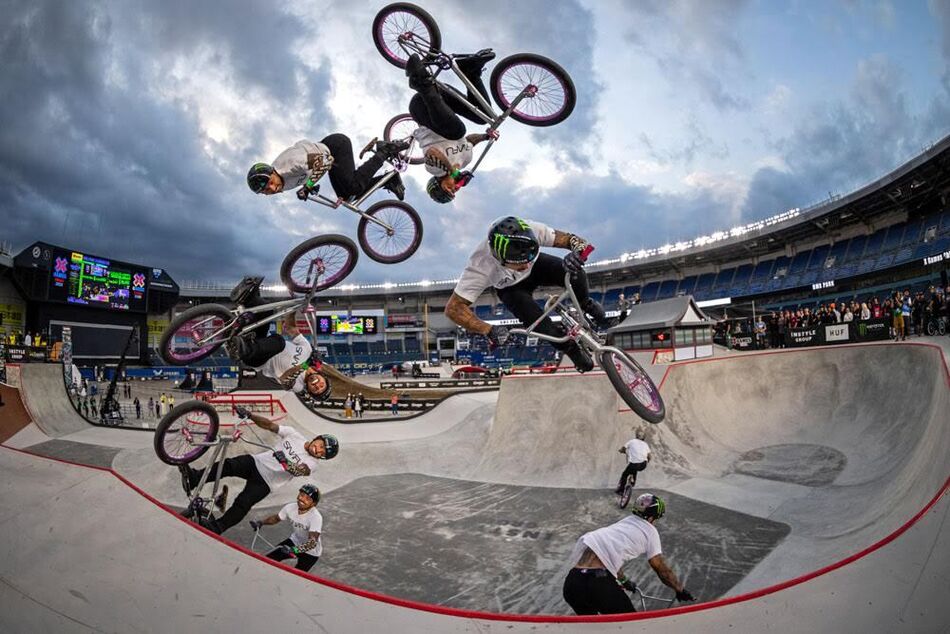 "The last medal for me was back in 2017. I came here with the game plan of putting down something solid and pushing hard. Going into this X Games, I definitely had a better head on my shoulders," said Sandoval upon winning BMX Park gold at X Games Chiba 2023. "Going into qualifying, we all knew there was a potential rainfall the next day. So, they let us know that this could be the final result. That's why you saw a lot of guys pushing really hard."
Saturday's gold medal brings Sandoval's X Games count to five medals (two gold, three bronze). He will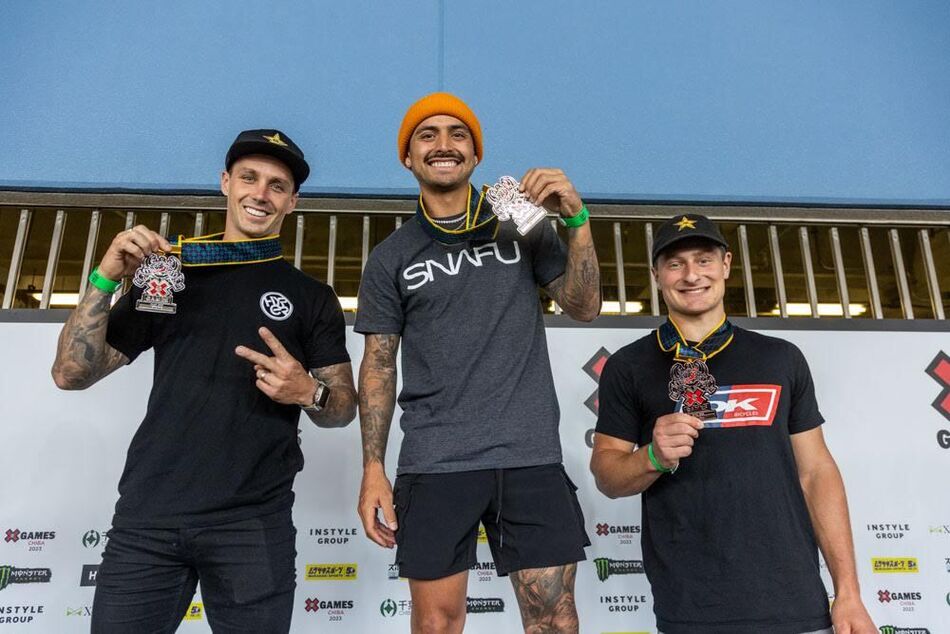 also compete in BMX Park Best Trick at X Games Chiba 2023. Most recently, Sandoval claimed second place in the 2023 Monster Energy BMX Triple Challenge finals in Nashville and finished in third place in overall season rankings.
Stay tuned for more action from X Games Chiba 2023! The spectacle will continue on Sunday with competitions in Skateboard Vert, Skateboard Street, BMX Street, BMX Flatland, and Moto X Best Trick. Don't miss it!
By Monster Energy