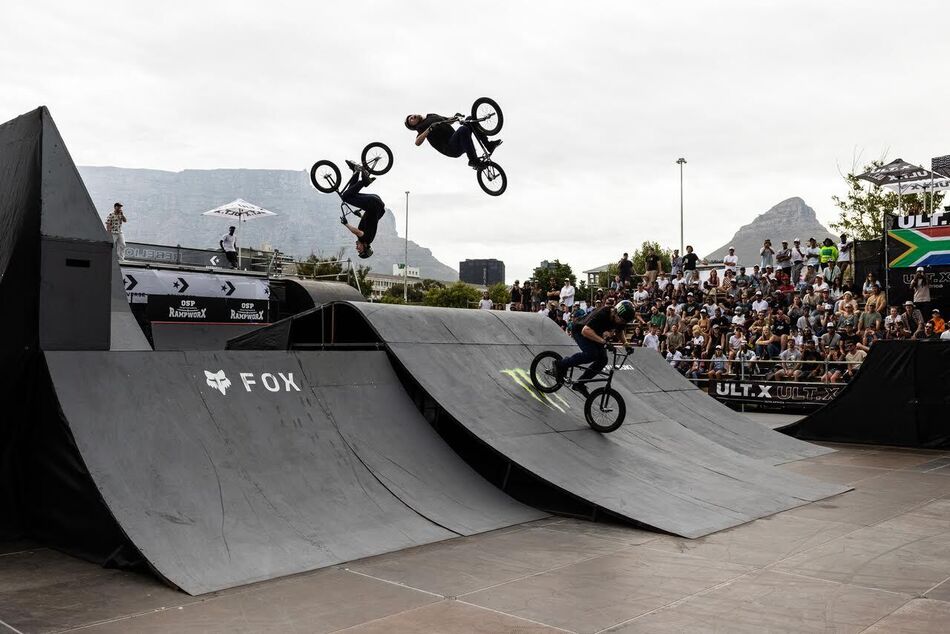 Park featuring the official African championships in BMX and skateboarding on March 3 - 4. More than 60 riders participated in the event, including many international athletes from USA, Canada, Australia, France, Italy, UK, Russia, and more joining the local competitors.
Monster Energy's BMX athletes dominated the Fox Men's BMX, with Anthony Jeanjean (France) taking the win on his first trip to South Africa. When all was said and done, Jeanjean boosted a superman seat grab into a double flip over the box. He also added a triple whip transfer and 360 double whip transfer to his expansive bag of tricks on the enormous obstacles.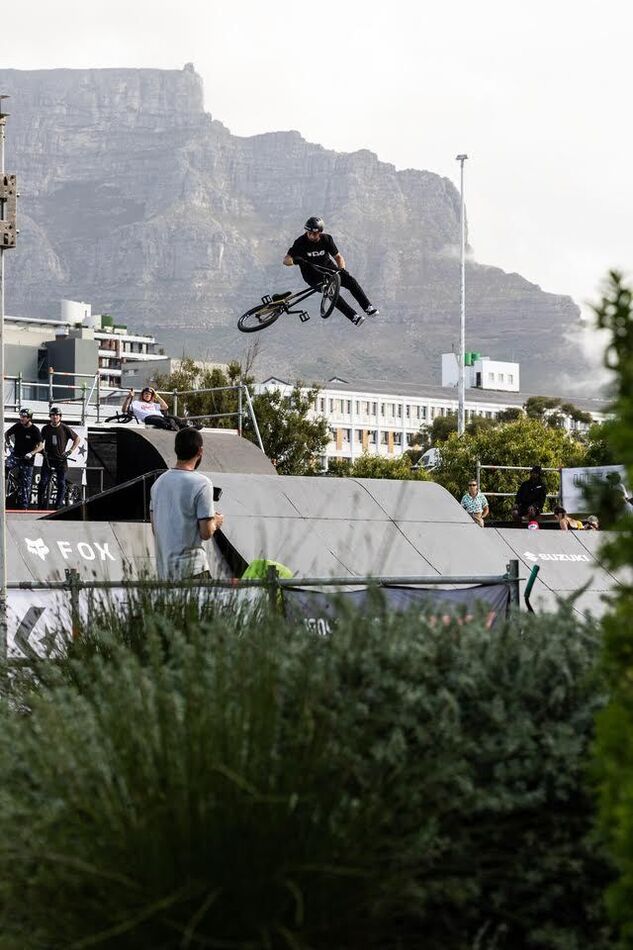 "I think this event was really cool. It's an amazing week and an incredible contest. It's my first time here in Cape Town, South Africa, and my first time riding at Ult.X, so I'm really happy, and congrats to all the riders. I tried to do my best and tried something new with double flips and transfers, and I'm so stoked to win," said Anthony Jeanjean.
The newly minted 2023 Ult.X BMX Champion faced tough competition from his Monster Energy teammate, 28-year-old Daniel Sandoval, who opened up his run with a massive double flair to a 360 whip to whip back, a barrage of whip to bar combos, and ended with a 540-flair landing him in second place.
"I am so stoked on getting second here at Ult.X and happy with how I rode today! Everyone rode so good, what a crazy event! Loved it out here," said Sandoval.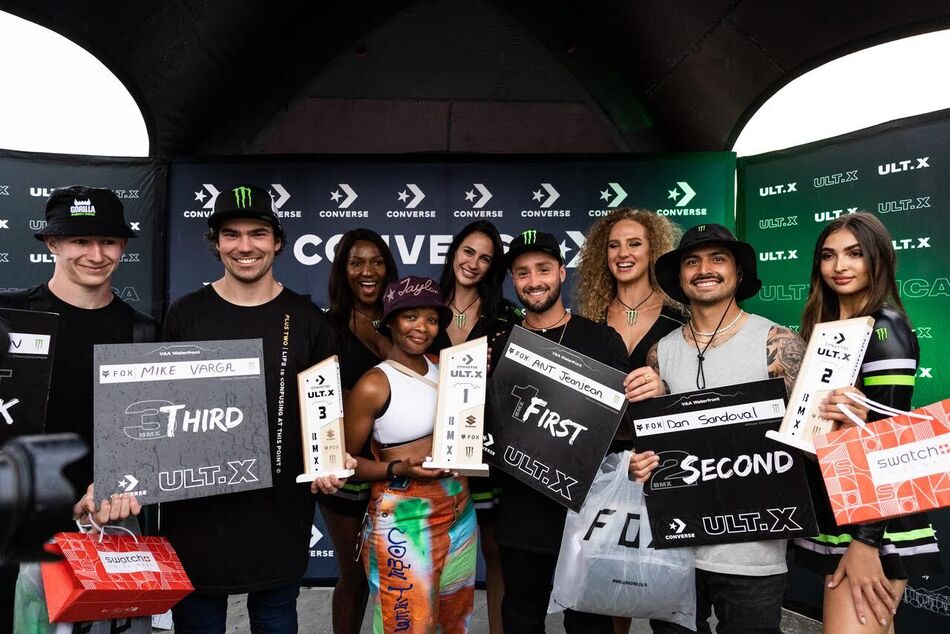 Teammate Varga landed one of his first dub flips in a full run and ended with third place for his perfect execution of a double flip over the box (a trick he recently learned), to 360 double whip, and a 540 flair.
"Ult.X is such an amazing event, and I am hyped to be out here having fun with all my friends. I threw one of my first dub flips in a full run and couldn't have felt better. I stomped the run and ended up taking third. Everyone rode great, and we're all going home healthy. Cape Town is a place where smiles come out, and I can really enjoy myself. I can't thank everyone involved enough for the hospitality. I will definitely be back to compete and enjoy the good vibes again," said Varga.