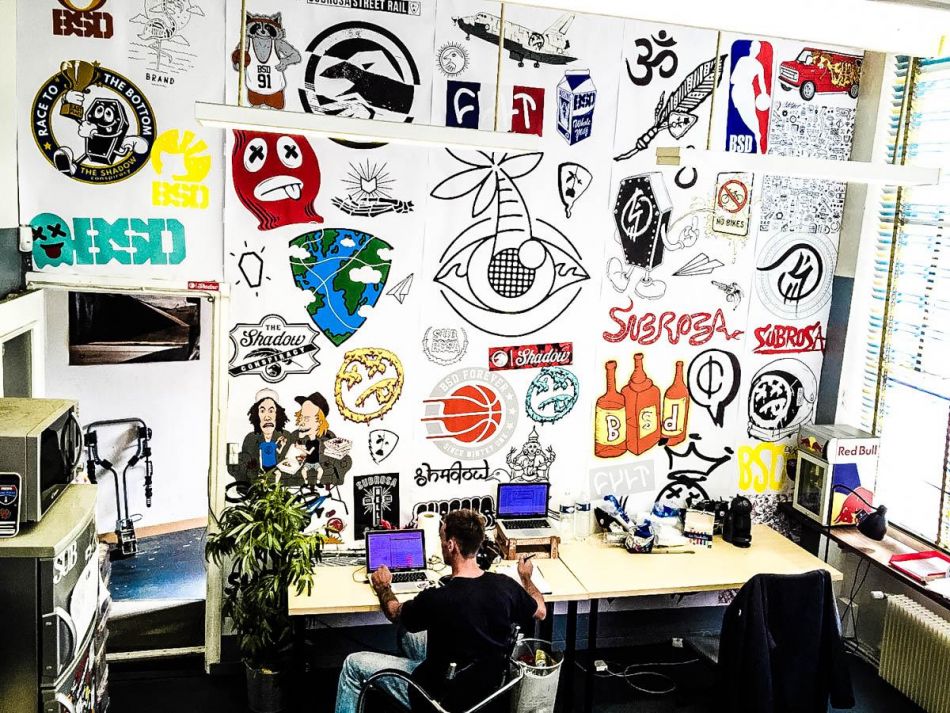 and touches the health of people. As everyone, we didn't know what to expect and how the situation would grow. Beyond fear for our family and friends, this new situation brings uncertainty for our shop.
Did you take any action from the start or were you thinking this would be over in a few weeks?
Fabien Conry: We didn't think it would be over in a few weeks as we understood this pandemic was something huge which will impact our lives for more than a few weeks. We didn't think it would come back with successive waves like we're experiencing. We didn't think our world would be impacted as it is. Who could have predicted that we'll all wear masks and live in the middle of this international mess? Anyway, we didn't take any actions before our government set a list of actions for shops. The situation was so unprecedented and everyone was so distraught that we didn't anticipate anything.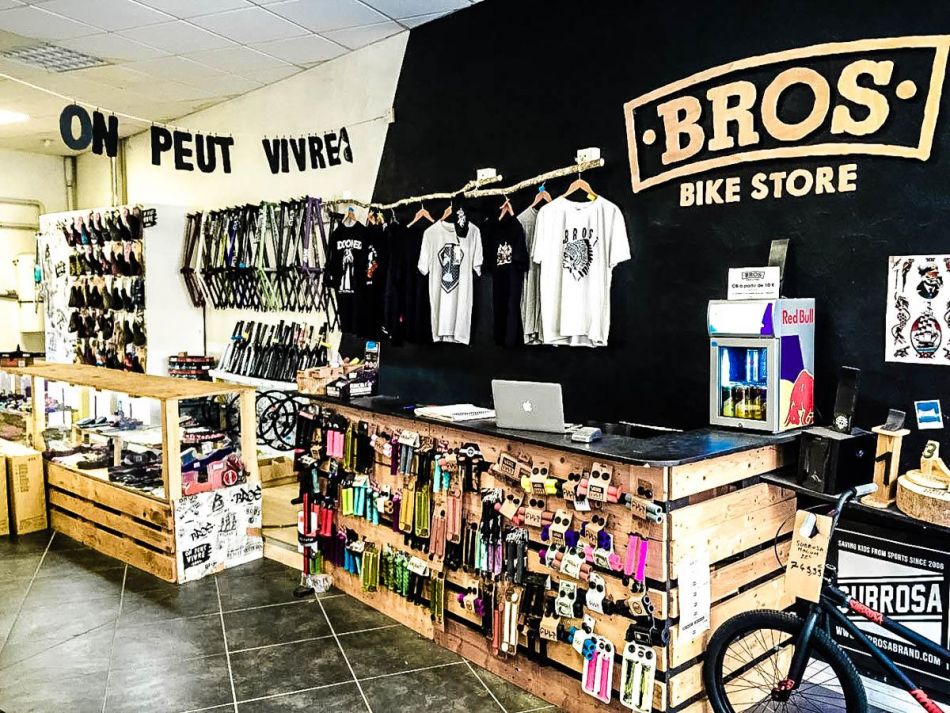 Now, being in this situation for many months, how did you manage to keep your business rolling?
Fabien Conry: We had the chance to see a growth on our web sales, so that helps a lot to keep our business rolling. The amount of sales in our physical store decreased but our webstore helps to balance our sales. The cycle industry, and BMX including, met a growth of sales. We felt people think more about individual means of transport to escape contamination in buses, trains, etc. We felt that BMX is a bit more under the light due to this situation as it's a good way to practice sport, have fun and stay far from the virus as it's not a collective sport...
The supply chain has also suffered. Has it been a challenge getting the bikes/product in stock that you needed for your customers?
Fabien Conry: All what we pre-booked for our store was delivered. Sometimes a bit late, but it wasn't a big deal. The « problem » is that all distros didn't anticipate this sudden increase of sales, so most of the European distros were out of stock very fast, especially on complete bikes.. It's good in some way for our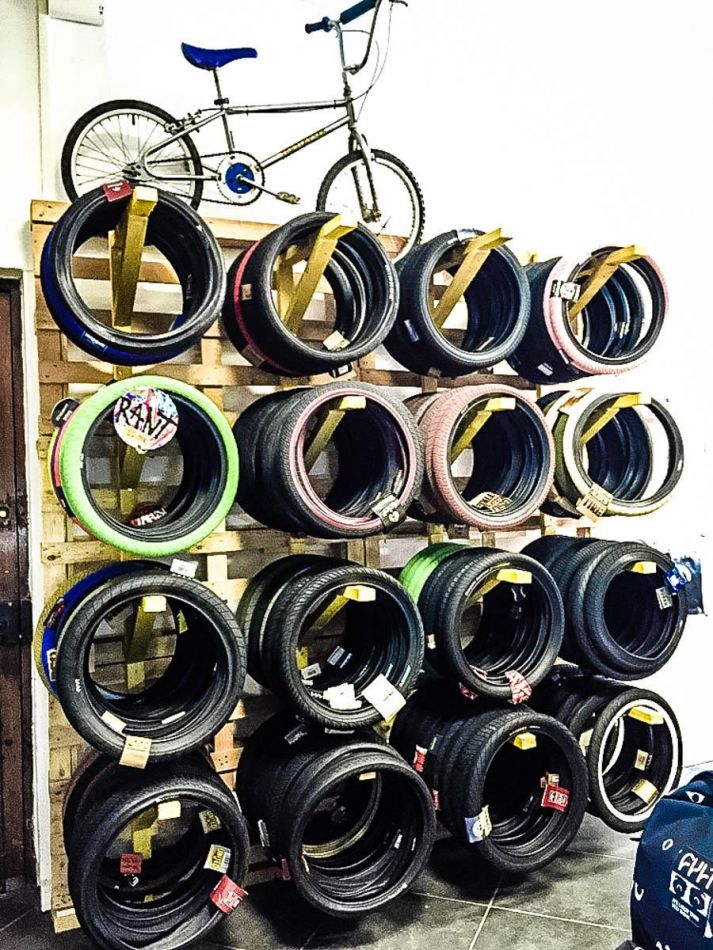 industry but it also brings more delays to get products in the next few weeks. We also understood that factories in Asia need more time than normal to produce products for brands, so I guess that the next few months won't be easy to get products on time...
Have you been able to keep your shop open all this time?
Fabien Conry: Unfortunalty not. The shop was closed for 2 months for the 1st wave (March and April) and for 1 more month for the 2nd wave (November).
So for more than 3 months, our shop was closed. We feel that the French government will ask a new lockdown for French shops after all Xmas / New Year parties… So early 2021 won't be very fun I guess… It was complicated to close the door of the shop, but we made it to play the game to contain the pandemic and to try to protect our customers, staff etc
If so, what are measures you had to take to keep the door open?
Fabien Conry: When the government allowed us to re-open our doors, we had to follow a few rules… Masks for staff and customers, hydro alcoholic gel, social distancing and all these new things which everyone is now sadly familar with. We push a little bit more the cleaning of the store even if we're not the best at this hahaha. We tried to make our possible to stay safe and to protect our customers from the virus.
Have internet sales/mail-order sales made up for loss of shop sales?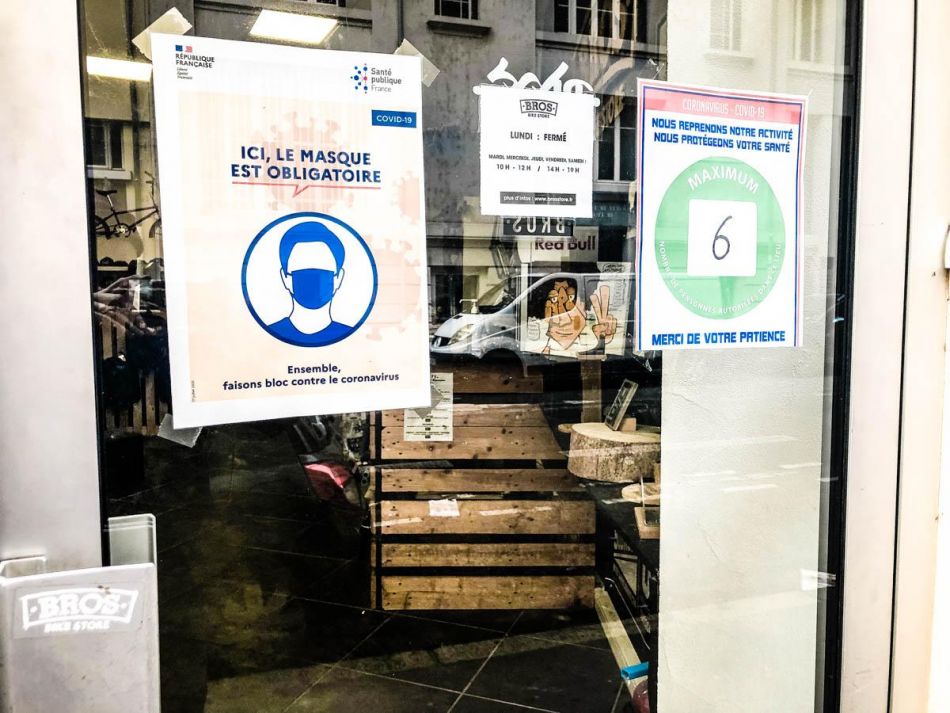 Fabien Conry: In all type of business, this pandemic pushes people to buy online and in our modest BMX world, we also made this observation, everywhere in France. Our web sales didn't fulfill 100% of the lack of sales in our physical store but it helps a lot for sure. It was a good opportunity for riders far from Lyon to get in touch with us by mail or phone and learn a bit more about BROS.
During the pandemic has it been difficult to organize local events to support the local scene and get the customers in the shop?
Fabien Conry: It wasn't difficult to organise events, it was impossible… We tried so hard to maintain our event in Lyon called BMX STREET STATION but it was impossible. We showed to the city of Lyon a huge list of actions will managed due to the virus to keep the event, but with the curfew and all things coming back with the 2nd wave in September, we felt it was a good decision to postpone it to 2021. The city of Lyon didn't give authorization to set a sport event from March to now and for long months... Like in Europe, or in the world, all major BMX events were cancelled / postponed…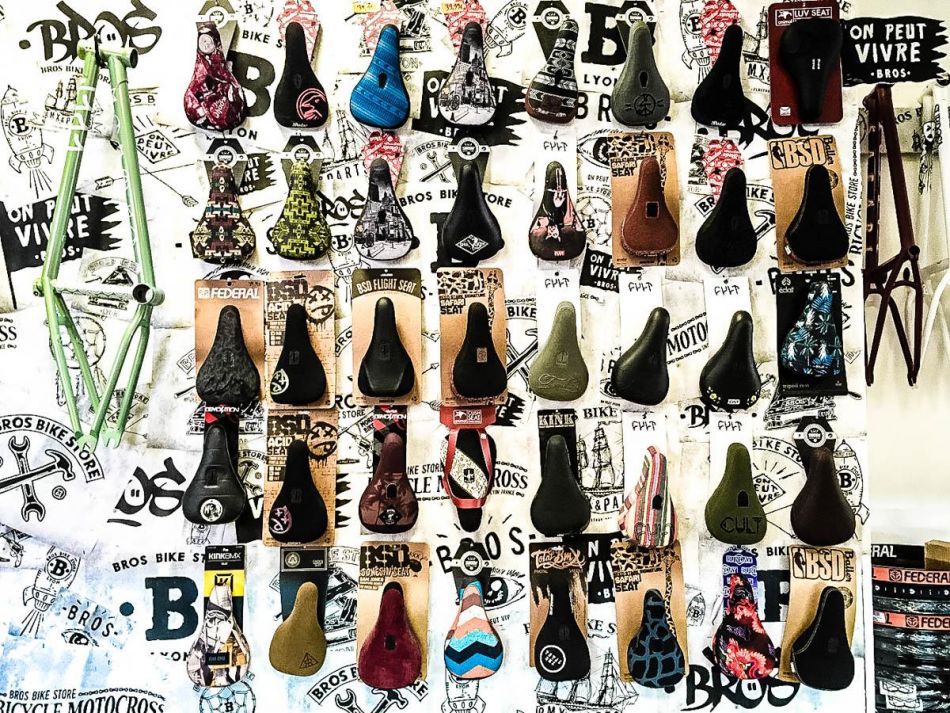 What mouth masks do you sell?
Fabien Conry: We're not selling masks. We're giving them away for free to riders who don't have one.
What are the plans for the shop for the coming months?
Fabien Conry: Not to mention the virus, we're going to move the store to a new place in February. We found a brand new shop just close to the local concrete bowl. Customers won't be lost as the new location is located 500 meters from the actual shop. We're going to have an opening party with a jam if the city of Lyon allows us to organize it.. We're also working on the 2021 BMX STREET STATION edition, on video projects with our riders, etc etc. You know, we loved having stuff on the table...
Thanks to?
Fabien Conry: All riders who support our shop during this weird situation, our staff who came to work to make things going on and to the distros we're working with.
Your website: For France : www.brosstore.fr/fr/
For English speakers : www.brosstore.fr/en/