"Today's event was special," said Lara. "I'd never ridden with so many women together like this event - nine riders from 8 different countries. The atmosphere was very good and the weather was perfect so what more could you ask for."
Women's Final Results
1st Place -Lara Lessman
2nd Place - Nikita Ducarroz
3rd Place -Hannah Roberts
High stakes on the BMX Park for the Semi-Finals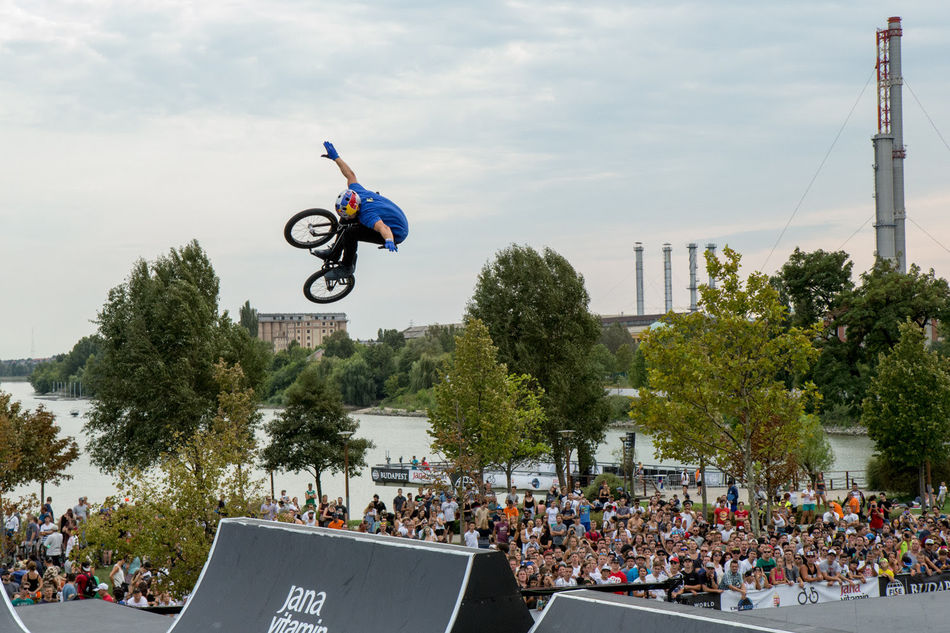 After the women's final, the winds picked up and the elements played a major factor heading into the Men's UCI Freestyle BMX Semi-Finals. High winds were a potential safety threat, causing the UCI and all twenty-four qualifiers voting on whether to move ahead with the event.
After an hour of standing by, the competition was back on where Konstantin Andreev continued his high level of riding from Montpellier. His combined scores pushed him into first place heading into the finals, with Costa Rican rider Kenneth Tencio making a huge jump up from 17th to 2nd place and FISE veteran Daniel Dhers from Venezuela into 3rd.
Tomorrow's Final is scheduled for Sunday the 20th of August at 2:30 CET and will be broadcasted live.
Men's 1st Place after semi-finals: Konstantin Andreev


A great night-time show on the Flatland area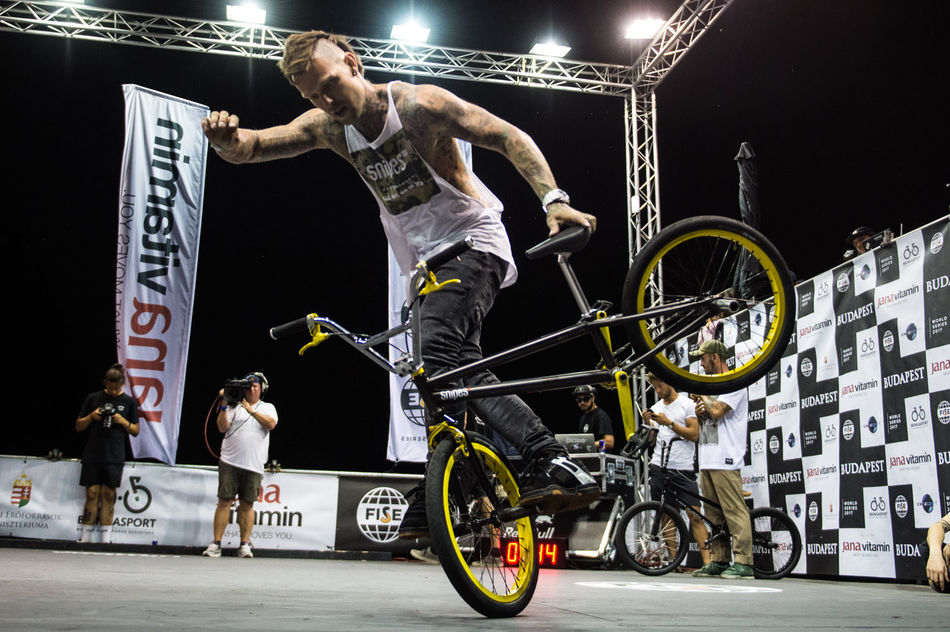 After a full day under the scorching sun, both riders and spectators were happy to find some cooler weather when the sun finally set. The flatland riders were literally under the spotlight, on a platform illuminated like a rock show, in an outdoor amphitheater by the Danube water.
Strong off a victory in Montpellier, it's the Canadian Jean-William Prévost who took the lead in today's semi-finals. With his usual aerial style, he wowed crowd and judges with original and creative combinations of tricks.
But the battle is not over: tomorrow's finals will determine the FISE Budapest's Flatland winner. Tune in for the live broadcast from 14:30 to 15:10 CET to make sure you don't miss any of the action.
Men's 1st Place after semi-finals: Jean-William Prévost